How Much Do Replacement Windows Cost?
If your windows are showing signs of age and damage, it's time to act quickly. This guide covers the cost of replacement windows to help you decide. In general, the average cost to replace a window will be around $187, plus installation costs which will land somewhere around $175-$310 each.
Window Replacement Cost Guide
The cost of replacement windows varies based on factors like style, frame material, size, and energy efficiency rating.
Learning more about the cost is important if you are interested in investing in new windows. Also, if you plan to install the best replacement windows, the cost will obviously be more than lower quality options.
We have created a helpful guide to help you find the right windows for your home based on your needs and budget. Here you can learn more about the costs of replacement windows and the factors that determine what you will pay.
The chart below is an estimate of how much he will pay per window according to the type of frame that you choose:
| Replacement Window Frame | Estimated Cost/Window |
| --- | --- |
| Vinyl Windows | $270 – $570 |
| Aluminum Replacement Windows | $323 – $674 |
| Fiberglass Window | $346 – $713 |
| Wood Windows | $589 – $1,199 |
| Composite Replacement Windows | $900 – $1,690 |
Tips to Calculate the Cost of Replacement Windows
As you start budgeting for window replacement, it's necessary to choose the framing material. Choose something that coordinates with your home's interior décor and provides sufficient insulation for your climate.
You also need to figure out how many windows you plan to replace.
A factor some homeowners forget about is the cost of installing windows. You must figure labor costs in the final price of replacement windows. It's recommended that you hire professionals to handle this job.
Once you have created a budget for your window replacement project, you are ready to look into the available options and styles.
The below chart represents the estimated cost per window according to the type of window you install.
| Replacement Window Style | Average Cost/Window |
| --- | --- |
| Picture Windows | $99 – $811 |
| Single-Hung Windows | $107 – $423 |
| Double-Hung Windows | $146 – $649 |
| Bay and Bow Windows | $525 – $2,500 |
| Casement Window | $157 – $975 |
| Glass Block Window | $430 – $1,042 |
| Sliding Windows | $161 – $610 |
| Skylights | $900 – $2,140 |
| Storm Windows | $162 – $400 |
Factors That Impact Window Replacement Prices
The two factors that impact the cost of window replacement the most include the window type and the frame's material. Some other factors that impact what you pay to replace your windows include:
Location
The location of your windows impacts what you pay. For example, windows on the ground floor of a building or home don't require as much labor to replace.
Windows upstairs or in the basement require more time and labor and therefore cost more to install.
Age of Your Home (or Building)
Your home's age can impact labor costs. For example, installation may cost more if you have an older home with non-standard window sizes or structural problems.
Insulation and Weatherproofing Needs
You may want to invest in additional weatherproofing or installation for your new windows. If this is the case, the cost will be higher.
Type of Glass
While the style of window you choose impacts the cost of the window, the type of glass affects it, too.
For example, double-pane windows with two layers of glass cost more than single-pane windows. However, double-pane windows offer additional benefits like more effective blocking of cold air, hot air, and noise.
Safety, tempered, and tinted safety glasses are more expensive than standard ones. Unusually sized or larger windows will come with additional costs, too.
Cost By Window Style and Material
Here you can find a breakdown based on the style and materials of a window.
How Much Do Vinyl Replacement Windows Cost?
On average to replace vinyl windows the cost will be around $326 per window. Vinyl window frames are extremely common. This is because vinyl is durable and affordable.
The PVC material is an effective insulator and provides a cost-efficient window. Vinyl is also the option that requires the least maintenance.
It is stronger, aesthetically pleasing, and budget-friendly.
You can expect to pay from $100 to $1,200 for one window, depending on the shape, size, and type you choose. For double-pane vinyl windows, the cost is $150 to $1,700, and triple-pane vinyl windows cost between $400 and $2,000.  
How Much Do Aluminum Windows Cost?
The average cost to replace an aluminum window is $428 each. Aluminum windows are another popular option because they are thermally efficient, elegant, and durable. With the thin frame of aluminum windows, you can enjoy more natural light in your home.
Also, choosing aluminum windows helps to add value to your home and works to reduce future energy costs.
You can expect to pay $180 to $205 for standard aluminum window frames. The installation costs range from $154 per window.
If you choose a higher-grade material, the cost for both the window and installation will increase accordingly.
How Much Do Wood Replacement Windows Cost?
Wood windows offer an array of benefits. Wood is an attractive, strong, and light material. It's a great insulator, too.
You can find wood windows at moderate prices and can be milled into all types of profiles and shapes. If you provide the necessary care and maintenance for wood windows, they will last your lifetime or longer.
You can expect to pay from $270 to $2,100 (or more) for a single wood window, depending on your choice of shape, size, and glass. The type of wood used also impacts the cost of these windows.
How Much Do Single Hung Windows Cost?
If you're buying single-hung windows expect to pay somewhere in the neighborhood of $280 each. A single-hung window is made of an upper pane of glass that stays in place. The lower pane will slide up and down or swing inward.
These are very popular, low-cost windows; however, they are usually only installed on the ground floors of a home or building.
The cost of single-hung windows depends on the size, shape, and frame material. It can also be impacted by the glass that is used.
How Much Do Double Hung Windows Cost?
On average a double-hung window is going to cost approximately $300 per window. Double-hung windows are like single-hung windows in many ways. The biggest difference is that the top sash will swing open or slide down.
Because of this additional "opening" feature, they are more expensive than single-hung windows. The same factors that impact the cost of single-hung windows will impact the cost of these.
How Much Do Bay and Bow Windows Cost?
Bay windows can cost as little as $525 to as much as $2500 each. Bay windows are usually made with three large glass panes. The frame is typically angled and extends from the side of a house.
Due to the size of the glass used, the windows are expensive, with some costing several thousand dollars.
Bow windows are made with five curved panes of glass. You can expect to pay several thousand dollars to replace these, too.
What Are the Cheapest Replacement Windows for a Home?
The cheapest replacement windows are single-hung windows with aluminum frames and a single pane of glass. The biggest drawback is that these windows don't offer the same noise and temperature-blocking benefits as others.
Replacement Windows Cost by Brand
There are a lot of great brands to choose from when replacing your home windows, and below are estimates of what you can expect to pay from various brands.
| Replacement Window Brand | Estimated Cost / Window | Estimated Cost For Installation |
| --- | --- | --- |
| Pella Double Hung Windows | $190 – $210 | $323 |
| Andersen Double Hung Window | $249 – $260 | $330 |
| Harvey Double Hung Window | $289 – $300 | $330 |
| Certainteed Double Hung Windows | $289 – $310 | $340 |
| Milgard Double Hung Windows | $297 – $325 | $388 |
| Marvin Double Hung Windows | $310 – $325 | $386 |
| Atrium Double Hung Window | $317 – $345 | $400 |
| Simonton Double Hung Windows | $380 – $399 | $425 |
Labor Costs for Replacing Windows
Depending on your location, labor costs or range somewhere between $50 per hour to $125 per hour. Besides the costs of your replacement windows, it's important to consider the labor costs associated with this. It's smart to choose a professional installer for this project.
Installation costs vary based on things like where the window is located, the type of window being installed, and the complexity of the installation.
The location of your windows will impact how expensive a replacement project is. For example, replacing windows in your bedroom, bathroom or powder room, or foyer is usually low because these are standard-size windows.
However, the costs will increase as you start replacing windows in rooms with decorative or specialty windows.
Window replacement costs for the basement depend on what type of window you choose. For example, if you choose basement egress windows for your basement bedroom, the costs will be significantly higher than traditional windows.
Egress windows are often used in basements because they are big enough to escape through in an emergency.
Additional installation costs are added for the upper floors, too. That's because the installations require special equipment, more labor costs, and more time to finish.
Energy-Efficient Replacement Window Options
Do you want to install replacement windows that will help reduce your energy costs? If so, there are a few options.
You can improve your home's energy efficiency by choosing the right type of glass or replacement windows.
Energy Efficient Options
The most basic type of window used for homes is single pane windows. Just as the name implies, the windows have one layer of glass.
They don't provide any energy efficiency or insulation protection for your home. The exterior temperatures can seep through these windows and impact the internal temperature.
The appeal of single-pane windows is that they are more affordable than others. They may be the right option if you have an extremely limited budget.
Double-pane windows provide more energy efficiency thanks to two glass panes. Between the two panes, there is a gas, usually krypton or argon. These are odorless, colorless gases that are also non-toxic.
The purpose of the gas is to provide more insulation. It helps to trap the sweltering heat or frigid cold without impacting the temperature inside.
For additional protection, you can choose triple-pane windows. These provide three panes of glass. While they offer higher insulation and energy efficiency, they also cost more.
To maximize the energy savings you get, choose Energy Star-certified windows.
Products with this designation are backed by the United States Environmental Protection Agency or EPA because of the cost savings they offer.
Energy Efficient Window Treatments
Along with choosing energy-efficient windows, you can also choose special coatings for the glass. For example, some options block UV (ultraviolet) rays.
Low-e or low-emissivity coatings can help control how the heat energy moves through the panes. This coating on the glass's exterior will keep heat from moving into your home without blocking the sun.
Another option is tinted windows. These use solar window film to block UV rays. This tint is like what is used in car windows but not as noticeable.
Retrofit Replacement for Windows
You can keep costs for your replacement windows down by choosing retrofit installations. This installation uses the current window trim and frame and only involves removing the sash.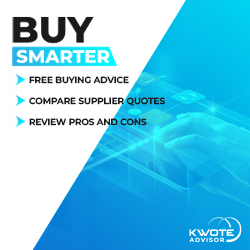 Retrofit installations will help reduce costs by several hundred dollars in many cases.
If you select a full-frame installation, the overall cost may double. The window frame, trim, and sash will be removed and then replaced with new parts during the installation.
Once the installation is complete, the window trim and frame need to be stained to match the current trim.
How Can I Keep My Replacement Window Cost Down?
You can do several things to help keep window replacement costs down. These include:
Consider Lower Cost Options
Look for windows labeled as "builder grade" or "contractor grade." Most window companies offer these options.
Windows labeled this way are high-quality but more affordable than "architecture grade" windows.
Choose Standard Shapes and Styles
Choose standard window shapes and styles. Don't go for all the "bells and whistles" and extra features, either.
Chances are these are things you don't need and that you won't use. Doing this will keep the cost of replacement windows down.
Request Multiple Quotes
When you are ready to replace your windows, request quotes from several installers. Getting prices from a few different installers will help you find the most value for your money.
Rebates and Credits
There are a few options to consider when it comes to reducing the cost of window replacement. While you can start with the ones above, you can also contact your local utility company for incentives and rebates.
These credits are usually limited to energy-efficient or Energy Star windows installed by professionals.
It's possible to receive other rebates from the window replacement service you hire.
Sometimes, you can get tax credits and rebates for home improvements that are energy efficient. This includes your windows.
Understanding What You Will Pay for Replacement Windows
By now, you should have a better idea of the cost of replacement windows.
When you plan and prepare properly, the costs for this don't have to be overwhelming. Since several factors can impact the cost of window replacements, it's smart to hire professionals to handle this.
Be sure to get estimates from several service providers to find the one that offers the most value for this service.
Doing this makes you feel confident that the desired results are achieved and that you have quality windows installed that meet your budget needs.
Click here to get a custom quote for your window replacement needs.