How Much Do Bilingual Answering Services Cost?
The average cost of a bilingual answering service ranges between $1.37 and $1.67 per minute. Or, if you're calculating the cost per call, it will fall between $0.58 to $1.61 per call (obviously, the longer the call, the more you can expect to have to pay for servicing costs.
1 in 5 adults in the United States is bilingual. This makes bilingual answering services a must in today's competitive business landscape.
If you run a bilingual business, you know that finding answering services that can accommodate your language skills can be tough. And if you're not bilingual, the cost of hiring a bilingual answering service may seem daunting.
But is it worth it? Turns out, it might be cheaper than you think. However, when comparing services and companies, it can be hard to know what to expect in terms of price, and what factors will affect the overall cost.
In this comprehensive guide, we'll break it all down for you. We'll explain what goes into the cost of bilingual answering services, and help you figure out what you can expect to pay.
What Are Bilingual Answering Services?
Bilingual answering services are solutions offered by many businesses. These phone services help when dealing with bilingual customers. They allow you to provide a more specialized customer service experience in several languages.
By relying on bilingual answering services, businesses can field incoming calls from bilingual customers. They can then respond to them in their native language. This ensures each customer feels acknowledged and understood.
We know what you might be thinking. Why use answering services when you can just program an answering machine to say what you want in whatever language you need? An answering service offers many advantages over just using an answering machine.
With an answering service, you have the assurance that someone will answer your calls quickly and professionally. This person can take messages and transfer urgent calls quickly.
Additionally, an answering service reassures customers that someone is handling their queries as soon as possible. It also creates a more professional feeling for your business. After all, nobody wants to hear a tape recording or robotic answering system.
The Benefits of Bilingual Answering Services
These types of answering services benefit businesses by:
Connecting them to a larger base of potential customers
Increasing outbound sales and cross-sell opportunities
Providing seamless customer service experiences
In general, bilingual answering services offer several benefits to those looking to further their business operations.
From increasing customer satisfaction to providing an edge over competing companies, bilingual answering services are well worth the price. For example, by utilizing bilingual services, customer service representatives become more well-rounded. They're also able to easily understand customer inquiries in different languages. This leads to faster issue resolution.
Additionally, being bilingual as a business or service provider gives you greater access to customers from all over the world. With bilingual answering services, you're able to expand your reach beyond your geographic region. You can also create lasting relationships with customers everywhere.
Not only does that open up a world of possibilities for new business, but it helps you create stronger relationships with those clients. Customers will have access to your full suite of products and services regardless of language barriers. This allows you to better serve your bilingual customer base.
Different Types of Bilingual Answering Services
There are many types of bilingual answering services available to individuals, businesses, and organizations. These types of services can range from a virtual receptionist providing basic instructions in multiple languages to a multilingual telephone interpreter that can offer more detailed language assistance.
Additionally, many bilingual answering services offer a wide variety of customizations tailored to the specific needs of customers. For example, some services have the capability to both record calls and provide call-forwarding options. Regardless of what type of service you need, here are some recommendations for how to harness the power of these services in your industry.
Medical Bilingual Answering Services
Medical bilingual answering services are an invaluable resource for medical practices and their patients. They provide medical professionals with the ability to communicate with their patients in a way that considers the varying:
Languages
Dialects
Cultures of their patient base
Furthermore, medical bilingual answering services can help medical staff better answer patients' questions and provide sincere yet timely responses. Through these medical bilingual answering services, medical professionals can therefore ensure a higher level of stress-free care for patients from different backgrounds all without having to hire specialized staff that speaks other languages.
Business Bilingual Answering Services
Having bilingual customer service agents build more trust and a sense of comfort with bilingual clientele. It also allows those who are bilingual to use their native language when speaking with customer service representatives, which leads to a positive experience.
It's not just about practicality, though. These services can help you reduce business costs!
Offering bilingual support can save businesses time and resources. They can also help you reduce costs associated with hiring multiple foreign-language-speaking staff. Additionally, bilingual answering services also expand the reach of your business (as mentioned above). When you're able to reach new, diverse customers, you're able to increase revenue.
Service-Oriented Bilingual Answering Services
Finally, bilingual answering services can be incredibly useful for service providers such as roofers and bathroom remodelers. The bilingual agents can handle customer requests with greater accuracy and efficiency, allowing for a better customer experience overall.
This is especially important when dealing with services that most HVAC companies and roofing contractors provide. Why? When you're talking about measurements, your home, and potential demolition projects, you want both parties to understand exactly what's going on.
What About Spanish Answering Services?
One question we see all the time is in which language should you get answering services. While the answer depends on your business, Spanish answering services are quite popular. Here's what to know about Spanish answering services for businesses and why they're so important these days.
The Importance of Spanish Answering Services
By 2060, nearly 28% of the US population will speak Spanish. Currently, the United States is the world's fourth-largest Spanish-speaking country. Simply put, Spanish answering services are increasingly becoming essential to businesses looking to reach new Spanish-speaking customers.
With Spanish being the second most spoken language in the United States, Spanish answering services enable businesses to provide top-notch customer service and build trust with Spanish-speaking clients.
Spanish answering services also allow for a greater connection between Spanish speakers and a business. This is because speaking Spanish with native speakers can reduce confusion and confusion avoidance is always important in customer service.
Ultimately, we can't overstate the power of Spanish answering services. They open up business opportunities with the growing Spanish-speaking population. At the same time, they allow those customers access to the quality products and services they deserve without fear of language barriers.
Calculating the Cost of Spanish Answering Services
We'll dive into the average cost of answering services below. But what is the average cost of Spanish answering services? Depending on the company, the cost of these services can vary widely.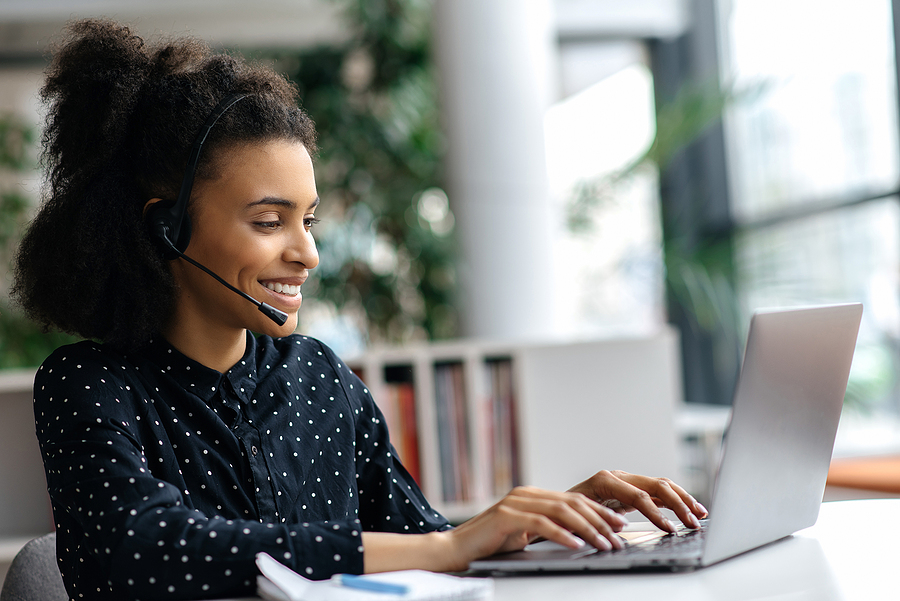 However, many providers offer cost-friendly packages tailored to suit your business's specific needs and budget. Some companies even offer free trials or month-to-month contracts, allowing clients to cancel anytime. When hiring such a service, always be sure to factor in call volume and customer support requirements as these can affect cost.
Ultimately, the average cost we found is about $7 per day. However, if you break that down per call, the average comes out to about $0.77 a minute to $0.98 per call.
How Much Do Spanish-Speaking Answering Services Cost?
The average cost of bilingual Spanish answering services is between $1.38 and $1.65 per minute. Or, if you're calculating the cost per call, it is between $0.68 to $1.91 per call (obviously, the longer the call, the more you can expect to have to pay for servicing costs.
Depending on the size of the business and its language requirements, costs can range from a few hundred dollars per month for basic packages to thousands of dollars for more customized packages. What goes into the calculation of that price?
Many services are also willing to work with businesses to create a package that best fits their budget. Fees typically include setup, the monthly cost for quality assurance, and any additional hours beyond your allotted package. So, it's important to make sure you understand what comes with each package before making a decision.
Likewise, some features are often counted as add-ons. This includes:
Call forwarding
Live message taking
Call screening
Consultative customer support
All in all, the cost of bilingual answering services is generally worth the cost. This is especially true when you consider how it can help streamline customer service processes. It's hard to put a price on fostering lasting relationships with customers.
Get a Quote
Are you in need of bilingual answering services? At Kwote Advisor, we can help you get a quick quote. We've created a streamlined process just for quotes. like this.
Simply answer a few simple questions and then receive accurate quotes from providers in your area. Ready to get started? Click here to get a quote for answering services in your area.