Find Metal Buildings Near You | Steel Building Buying Guide
Metal buildings, garages, barns, and warehouses, instantly connect with steel building companies anywhere in the United States and compare prices from local suppliers.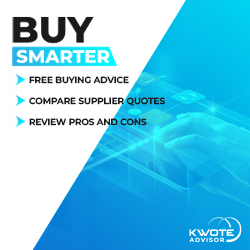 Metal buildings are a great way to get covered space that can be versatile and expandable. Whether you need storage for machinery, equipment, or materials; so, if you want an office space in your man cave/home renovation project – there's no limit on the type of use these structures will accommodate!
Steel Building Buyers Guide
The maintenance-free aspect of steel buildings sets them apart from their counterpart, the pole barn. For those who are looking for a more permanent solution and don't want to worry about painting or maintaining wood posts every year then this structure might be what you need!
Helpful Resource Articles
How Much Do Metal Buildings Cost?
Steel Buildings for Agricultural Solutions
Pole Barn vs. Steel Building: Know The Difference
Morton Buildings vs. Mueller Buildings
Compare quotes on nearly any type of steel building, such as:
Steel Barns
Horse Stables | Equestrian Building
Livestock Stables
Steel Warehouses
Metal Garages
Wood vs. Metal Building: Which Is Cheaper?
Metal buildings have a lot going for them. They're cheaper than wood structures, they don't require nearly as much maintenance or repair work because the exposed metal never needs painting and doesn't rot like other materials do when left unprotected by paint–and most importantly for many people who live in colder climates where there's more risk of wind damage from snowfall; metal can withstand temperatures below 0 degrees Fahrenheit.
How Much Does a 30×40 Metal Building Cost?
The cost of a 30×40 shipping container varies depending on location, specifications, and upgrades. Some buildings can be as low as $13,560 while other versions may go up to $21,289.
How Much Does a 60×100 Metal Building Cost?
The average price for a metal building is about 10% higher than other materials and can cost between $55,307-$81,307. This equates to around 9-14 dollars per square foot and is expected to rise in the near future.
How Much Does a 100×100 Steel Building Cost?
The cost of a metal building can vary depending on the size and material. A 100×200 rectangle steel building would typically range from $188,000 to $261,000 with an average price point of around $11.26 per square foot.
Common Benefits of Steel Buildings
There's a huge laundry list of common benefits of steel buildings versus wood and other types. The most notable benefits are:
Withstand heavy rainfall
Endure extrem snowfall levels
Freezing rains
Easily handle 600℉+ temperatures (in case of fire)
Stands strong in high wind speeds of 100+ MPH
Steel vs. Metal Buildings: What's The Difference?
There's really not a tremendous difference between steel and metal buildings, but here's the simple answer. Metal buildings are often made of steel and this is where the term "steel metal" comes from. The name may sound strange at first, but it's an easy way to identify these types of highrises or skyscrapers because they'll have a lot more than just concrete on their frames.
Metal Garages vs Wood: Which Cost Less?
The average cost to build a garage is much lower with metal, as it only ranges from $13 – $16 per square foot. The price may vary depending on where you live in the country and what type or style your home has; however this still makes for an affordably priced project. A wooden garage is more likely to cost between $40 and $68 per square foot, depending on your project needs.