How Much Does a Medical Answering Service Cost?
In general, and medical answering service will cost roughly $.91 per call answered, or $.74 for every 30 seconds of operator time. Here's what you need to know to calculate the cost for your healthcare practice.
The rates of a medical answering service are driven by the needs of the practice, but there are average rates per call and per minute.
How much will a reliable medical answering service cost your business? Here's a chart of national average price points:
| | | |
| --- | --- | --- |
| INDUSTRY | LOW $$$ | HIGH $$$ |
| Hospital | $0.93/call | $3.22 |
| Dental Office | $0.91/call | $2.14 |
| Chirtpractor | $0.84/call | $1.76 |
| Primary Care Physician | $0.91/call | $2.37 |
| Optometrists | $0.93/call | $1.64 |
| Plastic Surgeon | $1.24/call | $2.88 |
It's important to know, that the cost per call will largely be driven by the amount of information you require to be collected from the call center agent. You can keep billing exceedingly low if you just want to capture the name, and phone number of a caller, however, it understandably will cost more if you wish for the operator to address questions and potentially schedule appointments as well.
Are you looking for a medical answering service that offers affordable rates? If you are, you won't often find a single, distinct price when examining medical answering service charges. This is because this specialized business uses many different methods when charging clients for their services.
A physician answering service may charge you on a per-minute basis, per call, or as part of a monthly price. Any combination of these options may also be available. While making your choice, you must find the service that best meets your payment requirements.
You must also understand a company's charging method and payment policies before you work with them. Read on to learn what methods answering services may use to charge your office and the benefits of hiring one to help your medical practice.
What Are the Factors That Drive the Cost of an Answering Service?
There are a few factors that influence the cost of using an answering service. Here is a break-down of each:
Call Volume
It makes sense that an answering service handling 100 calls will cost more than one handling only 50. On the other hand, the cost per call often decreases as call volume increases.
Time Spent on the Call
The average length of each call is the determining factor in how much medical answering services cost. Receptionists are a call center's biggest expense. As a result, the majority of answering service companies are wise by charging by the minute rather than the call.
Integration of Services
You should expect a cost increase of 5% to 15% if you need the call center to link with your business's online calendar for arranging appointments, or to use a portal to process payments. These calls demand training that goes above and beyond what agents learn in typical training.
How Much Does a Medical Answering Service Charge per Call?
The price of using a medical answering service can range from $0.62 to $1.85 per call on average, with rates falling for healthcare facilities with higher call volumes from incoming sources. Of course, depending on the length of the call and/or the requirements of the hospital or doctor's office, and how much information needs collecting, this sum may decrease or increase.
You can expect to pay a medical answering service between $0.79 and $2.25 on the low end for each call answered. But more pricey doesn't ensure better service.
This pricing structure can also vary a lot. How the answering service defines a call will determine this. A call can be a regular phone call.
However, they might bill you for a call each time you communicate via text, email, or voice call. Because "call" can mean so many different things to different people, it's critical to know how your preferred company interprets the term.
You can determine your ability to assess whether the costs are too high or too low for you by doing this. Dropped calls and ones made by accident are other issues to take into account.
Will your provider charge you for these? It depends on the service provider. Be mindful that some will.
How Much Does an Answering Service Cost per Minute?
Today, this is by far the most typical method of billing for medical answering services. The service provided is what it says it is; per minute. Businesses that provide this option have a system in place that keeps track of the time their representatives spend on the phone with you.
The total is calculated by multiplying the number of minutes by a predetermined rate. When it comes to this method, there is not much variation. Since there isn't much you can change in a minute, this approach is easy to understand.
Each minute that a receptionist works for a medical answering service costs between $1.37 and $1.95. Without a doubt, you may expect less from your service the lower the price is. Small plans could make it harder to provide services like translation assistance, round-the-clock support, prescription assistance, and appointment scheduling.
Do Medical Answering Service Companies Charge More for 24-Hour Answering?
Labor costs make up the majority of a contact center for doctors' expenses, like many other firms. Medical call centers must maintain hourly workers even during their "downtime" since they must be open around the clock, including weekends and holidays. These workers also need regular perks like paid time off and health insurance.
So it makes sense to expect the cost of 200 calls to be higher than the cost of 50 calls. However, inbound call services do not charge extra for general 24-hour service. They focus on the call volume, not the hours of service provided.
Learn More About Maximizing Medical Answering Service Efficiency
Are There Added Fees for Calls Answered on Holidays?
Like most companies, their employees who work on holidays will receive time and a half pay. This fee is often billed at a flat rate of around $20 per holiday, but the service provider determines the exact fee.
How Does Duration Affect the Cost of Medical Call Centers?
The average length of your calls has an impact on the cost of service, much like the volume of calls does. This is owing to labor costs.
While some healthcare facilities employ the 24-hour answering service to arrange appointments, which can take up to 4 minutes, others only need basic information gathered on a call lasting approximately 45 seconds. As a result, a call lasting 45 seconds will cost approximately $1.08, while a call lasting three minutes will likely cost between $2.50 and $3.00.
Is There a Cost for Medical Answering Services to Schedule Appointments for Doctors?
If call centers use specific online calendars like Google calendar, most of the time there are no fees for most call centers to arrange appointments. However, some medical practices demand that operators utilize their custom appointment scheduling software, which necessitates ongoing training for the contact center's staff. If you have a complicated online appointment calendar, some businesses will require a one-time cost of $100 which could increase to $125 every month.
How Much Does It Cost to Patch or Transfer Calls?
The answering service will forward your lines to a local or if needed, a toll-free phone number. Transferred calls to a local phone number are free, most times. But if you redirect your calls to a toll-free number, there will often be a small fee between $10 and $30 per month.
The reason for this price is that even though the agent's time on the call has ended when transferred from the call center's toll-free number, the phone company still charges for the use of the toll-free number. The contact center must estimate the length of the conversation and charge for it because, after the call gets patched to a nurse or doctor, it could last for two minutes or an hour.
Is There a Medical Answering Service That Charges a Flat Rate?
The monthly flat rate cost is as straightforward as it gets. Each month that you use the company's services, you will have a charge for this cost. For a set fee, you can get an unlimited number of calls and minutes in this situation.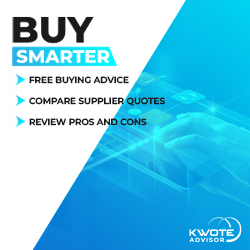 Because the majority of medical answering service providers will lose money on these programs, this kind of package is almost extinct. This plan is provided by less than 35 providers countrywide, and most of them cap the maximum calls you can make each month to use their services.
Due to the labor-intensive nature of their business, call centers often bill in time-based increments. Each time their operator speaks on the phone with one of your patients, they incur a labor expense that goes toward paying their virtual receptionist. However, when the cost of providing services exceeds the capacity to make a profit, suppliers may not offer flat rate packages or pay-as-you-go (by the call).
Advantages and Disadvantages of Outsourcing Calls
You'll benefit from using a medical answering service in many ways. For example, you can cut the price of taking patient calls dramatically. You can save the costs of contact center infrastructure, labor, and other overhead by using a call service.
The savings when added together are substantial. Phone staff won't need to be hired or trained anymore. Also, you can provide patients with 24-hour access to your facility for a lot less money than it would cost to employ someone to man the phones overnight.
At the same time, using an answering service involves some loss. Some patients might prefer speaking with staff members over the people who answer the phone. The call center you choose represents your office.
By working with a medical answering service, you also relinquish some of your practice's management. You must have faith in call center managers to manage the operators.
Finally, call center employees lack the same level of familiarity with your office as your internal personnel. The working environment at the answering service may also be very different from that of your office.
What Can an Answering Service Do for My Medical Practice?
Utilizing a physician answering service will enable you to run a contact center that is open 24/7. They might also carry out tasks including scheduling appointments. The service can also offer you the service of bilingual operators if you require them.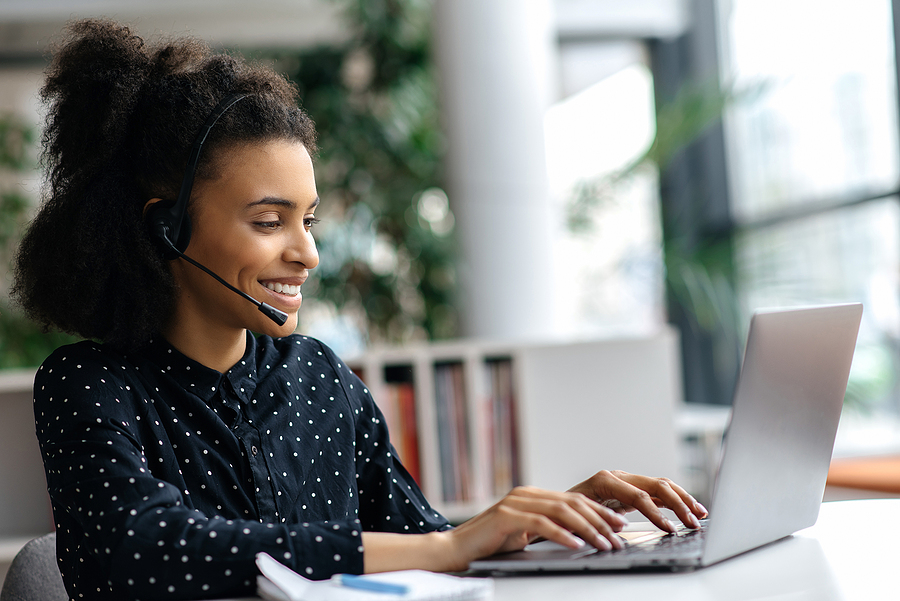 It is typical for doctors to use answering services to take calls after hours or on weekends. However, there are a lot more uses for an answering service. You can hire an answering service to take care of tasks that do not need medical expertise.
These operators can complete these tasks over the phone. Employing a business with experience working with medical centers is crucial. Medical answering services can also assist your business with HIPAA compliance.
During business hours, a medical answering service can also be useful. You might employ the service to answer calls that your employees often handle. You can free up staff to focus on patients in the waiting room, by using an answering service.
Staff may begin interviewing patients in examination rooms when they are not tied to their phones. A patient often enters a doctor's office, completes a form, and then waits. The appointment often takes some time after it is the patient's turn to see the doctor.
You can free up employees to begin a portion of the exam process by outsourcing to an answering service. Your staff members can be more productive while enhancing patient satisfaction because they have more time.
How to Choose the Best Medical Answering Service for You
Most times your potential service provider will give you the option of a free, 1-2 week trial. The call center can gauge the quantity, length, and any unique requirements your practice might have at this time. By using this information, the medical answering service will be able to give you a precise price quote for any further services.
You can also check to see whether you approve of the value they add to your company. When it comes to answering services, there are only a few price structures that are utilized. However, those few models offer room for a wide range of charging setups.
You must decide which type or combination is best for you by thinking about your particular business requirements. How many phone calls do you normally answer? Are they long or short?
If you adopted a per-minute pricing structure, you would probably get better value for your money if calls tended to be brief. More calls would be accepted within a certain pricing range as a result.
On the other hand, you should select a service that charges you per call if your calls often go longer than a few minutes. Otherwise, each call can start to add up.
The needs of your business and your clients should guide your choice. Make sure the option is present in the answering service you select if your customers prefer to message rather than phone.
An Answering Service Can Be the Key to Growing Your Practice
Call centers are the most economical and effective way to meet the needs of your company. Your staff will be able to handle the workload of fielding incoming calls with the help of a medical answering service. With a ton of technology and customized equipment for each customer service need, there is no better alternative than an incoming call center.
Kwote Advisor is a one-stop shop and quote engine. With a few clicks, you will receive quotes from 3-5 vetted companies in your area.