How Much Does Office Coffee Service Cost?
The national average cost of office coffee services ranges between $75 to $175 per employee per year. For an office with 5 employees, that would be between $375 and $875 annually.
Office Coffee Service Buying Guide
The coffee industry is huge. It is estimated that the coffee market is worth about $130 billion. A popular benefit that many offices are providing for employees is an office coffee service.
While most people are familiar with the cost of office supplies, many don't know that an office coffee service can also be a significant expense for small businesses. Office services can also include snacks or cleaning services. While these are not necessities, they can help make your workspace more comfortable and productive.
Keep reading to learn more about the average costs for office coffee services. The price ranges in this article are the average costs of coffee for offices in the United States.
How Much Does Office Coffee Service Cost for Small Businesses?
Coffee is a popular beverage in the workplace. It is a means of socialization, an energizer, and popular for meetings. However, it can also be costly for small businesses to provide for their employees.
The cost of coffee services for offices will depend on the size of your team. Below, we break down the costs based on 5, 10, 20, and 50 employees.
Cost for 5 Employees
Typically, office coffee services cost about $75 to $175 per employee per year. For an office with 5 employees, that would be between $375 and $875 annually. Of course, this doesn't take supplies or extras into the calculation.
Prices do vary based on the type of coffee you purchase and the company you work with. Some companies will not let an office this small rent a coffee maker, so you'll also need to calculate the price of purchasing one for your office.
Cost for 10 Employees
If your small business has 10 employees, you can expect prices between $750 to $1,250 annually. It's important to remember that all employees won't use the service. Or they may prefer another drink of choice.
Prices will vary based on these factors.
Cost for 20 Employees
For an office with 20 employees, you would pay between $1,500 and $2,500 each year. This, of course, doesn't include any additional fees or supplies.
Cost for 50 Employees
The cost of a coffee service for an office with 50 employees ranges between $3,750 and $6,250 per employee. This doesn't include maintenance or supply costs.
How Much Do Office Coffee Service Supplies Cost?
An important aspect of having a coffee service is to have supplies on hand. But they do come at an additional cost. Common supplies ordered with a coffee service include:
Sugar
Creamer
Cups and lids
Stirrers
You can buy these in 50-250 packs generally. You should budget an additional $60 to $300 a year for supplies depending on your office's size. 
What Factors Impact the Price of Office Coffee Service?
Office service providers calculate the price in various ways. Some companies include the cost of coffee beans, labor costs, and other expenses. Other companies calculate the cost based on how many cups of coffee your office consumes per day.
The size of your office can also impact whether or not you are eligible for discounts or if you need to pay more for any additional services.
Type of Coffee
Coffee prices have been on the rise over the past few years. This is due to the increased demand for coffee, which is primarily driven by the growing popularity of specialty coffee. Average prices include:
24-48 count of pre-ground coffee bags runs between $25 and $60
24-48 count of organic pre-ground coffee bags run between $80 and $120
42 K-Cups average between $40 and $60
Order Size
While the number of employees is an important factor in the order size, the variety of coffee you buy is also. If you purchase the higher-end coffees and several other offerings, your price will be higher. It's also important to remember many companies give discounts for bulk purchases.
Coffee Brand
The brand of the coffee will have a large impact on how much you pay. The more popular brands of coffee, such as Starbucks or Dunkin Donuts, are about $25-$40 more than the less known brands.
Contract Length
Coffee service providers offer several different types of contracts. Some are month-to-month while others are annual. Many providers offer discounts for the longer contracts, so it may be more cost-effective to consider a long-term option.
How Much Does It Cost to Lease Commercial Coffee Brewers?
Commercial coffee brewers are machines that can brew coffee in a commercial office. The cost will depend on the size of your office and how much coffee you want to brew at a time.
You can lease a commercial coffee brewer depending on the size of the office and the amount of brewing needed. The cost of leasing depends on the company's location. Leasing typically costs between $25 and $50 a month for an office of 5.
Who Are the Best Commercial Coffee Companies?
Many factors go into making a successful company in this industry. One of these factors is the quality of their product. To stay ahead of their competitors, these companies need to innovate and improve their product offerings.
A few of the best coffee companies include:
Starbucks
Dunkin Donuts
Caribou
Costa Coffee
Do You Have to Pay for Maintenance on Equipment?
Many coffee companies offer maintenance, but it is not always free. In some cases, customers have to pay for a certain period before they can get the free maintenance.
Some companies offer maintenance plans for their products. This ranges between $40 and $60 per month.
Do You Have to Pay for Installation?
You will have to ask the specific company you are considering working with about whether you have to pay for installation when working with a commercial coffee company. It will depend on their terms and conditions. Average installation costs range between $40 to $75.
In general, most companies charge installation fees if they are installing the coffee machine in a new office or location. However, if they are simply replacing an old machine with a new one, there is no charge for installation.
What Are the Most Popular Coffee Brands?
There are numerous coffee brands on the market. But, which ones are the most popular? The following brands are a big hit with a lot of offices:
Folgers
Folgers is a coffee brand that started in the early 1800s. Folgers use 100% Arabica beans to make their coffee and it has a rich flavor. The company has also been recognized as one of the top brands in the world.
Starbucks
Starbucks coffee is a well-known coffee brand that has been around for over 40 years. It is known for its unique taste and high quality.
Starbucks is one of the most recognizable brands in the world. It has become synonymous with coffee culture and specialty beverages. Starbucks is known for its grand opening ceremonies.
Dunkin Donuts
Dunkin Donuts is one of the most recognized coffee brands in the world. It is known for its coffee, donuts, sandwiches, and other breakfast items.
J. Traders
J traders is a coffee brand that has been around since the 1800s. It's a small batch, a family-owned roaster that produces high-quality coffee beans. The company does not use any additives or preservatives in their coffee, and they produce their beans through a slow roast process.
Green Mountain
Green mountain coffee is one of the most popular coffee brands in the world. It is a well-known brand that has been offering high-quality coffees for more than 100 years.
The Green Mountain Coffee brand has a wide variety of products, including coffees, teas, and other beverages. Green mountain coffee also has its own line of K-Cups for use with Keurig machines.
Krispy Kreme
Krispy Kreme is a company that specializes in the production of doughnuts and coffee. It has been around for over 50 years, and it has been a household name ever since.
Krispy Kreme coffee is a new product from the company. It is a light roast coffee with a flavor profile similar to their signature Krispy Kreme doughnuts. The coffee has been available in select stores since September 2015.
What Are the Most Popular Types of Coffee?
Besides the regular coffee most people know, four other types are also incredibly popular with coffee drinkers. Those are:
Decaf
Decaf coffee removes the caffeine from regular coffee beans through a process called roasting, brewing, and cooling.
Decaf coffee is typically made using water, ground beans, and sometimes milk or cream. It differs from regular coffee in several ways – it does not contain any caffeine, it's lower in acidity, and it's lower in tannins.
Gourmet
Gourmet coffee is a type of coffee that has a stronger flavor, better aroma, and higher quality. It also has a higher price tag than regular coffee.
Gourmet coffee is a type of coffee that consists of higher quality beans and is roasted differently. It has a distinct flavor because the roasting process alters the chemical compounds that give coffee its unique taste.
Flavored
Flavored coffee is made by adding sugar or other flavorings to regular black coffee. There are two main types of flavored coffees.
Iced coffees add ice cream or milk to regular black coffee. The other type is cold brews, which steep ground beans in cold water for a few hours before serving.
Flavored coffee is different from regular brewed coffee in terms of its taste and aroma. It usually comes with a lot of sugar and other sweeteners as well as milk or cream which makes it taste sweeter than regular coffee.
Organic
Organic coffee is made from a single variety of beans that are grown without the use of:
Pesticides
Herbicides
Chemical fertilizers
Other synthetic additives
Organic coffees are available in different types such as dark roast, light roast, single-origin, or blended. Organic coffee is more expensive than regular coffee because it requires more time and labor to make. However, organic coffee is also known for its taste which is often described as earthy and rich.
Can You Order More Than Coffee From a Commercial Coffee Company?
Yes, you can. Most offer assorted teas and hot chocolate. You'll have to look at the specific company you want to work with to determine what exactly they offer.
Assorted Teas
Teas can be a great way to bring a little bit of variety and color to an office. Some teas are more popular than others, but they all have their unique taste and benefits. Some people might think that tea is too complicated, but it's quite simple to enjoy tea at work.
The average cost of a 24-pack of tea is less than $10.
Hot Chocolate
Hot chocolate services are a new trend in the office. These services provide hot cocoa, milk, and whipped cream to employees at work. This helps them to stay warm and comfortable at work.
The cost of hot chocolate is often much lower than coffee, which makes it an attractive option for companies looking for ways to cut costs. A box of hot chocolate is between $10 and $15.
Soup
It is not uncommon for people to buy soup services because they offer more variety than just cold coffee or hot tea. Some people also feel that it is healthier than having a cup of coffee or tea.
Soup services are an interesting concept that has been gaining momentum in recent years. Many companies and consumers have started to value convenience over quality or taste. A box of instant soup costs between $15 and $25.
What Should You Look for When Choosing an Office Coffee Delivery Service?
You will find many options when it comes to choosing an office coffee service provider. You need to look for a company that provides you with the best quality, service, and price.
With this in mind, here are some things to look for when choosing an office coffee service provider:
What kind of coffees do they offer?
What type of brewing methods do they use?
What types of drinks do they offer?
How is the customer service team?
Do they provide supplies?
Benefits of Office Coffee Services
Coffee is a popular drink and it is not surprising that many companies offer their employees a coffee service. The main benefits of having an office coffee service are convenience and better productivity. Other benefits include:
Improved Productivity
Coffee is a stimulant that can help increase productivity at the workplace. Several studies prove coffee drinkers are more productive and creative than non-coffee drinkers.
To increase productivity with office coffee services, companies should offer their employees a wide range of options for their beverages. This includes offering different types of coffee and tea. Other options include hot chocolate and other drinks that are not caffeinated.
The benefits of coffee breaks include increased focus and concentration. They also lead to improved moods, increased creativity, and increased social interaction. This makes it a great option for employers who are looking to improve their employees' productivity.
High-Quality, Consistent Drinks
Coffee services are a way to provide high-quality, consistent drinks with an office coffee service. It can help by providing a better work environment and providing a better experience for customers.
There are many benefits of providing high-quality consistent drinks to team members. This will make sure that they have enough energy to complete their tasks. It also helps them stay focused on their work without distractions from water bottles or coffee cups.
Providing high-quality consistent drinks can also help with employee retention and job satisfaction. This is a huge benefit for companies looking to keep employees happy in the workplace.
Convenient and Professional Services
When it comes to office coffee service providers, companies should look for a company that will deliver professional services. We can't stress the importance of professional services when hiring an office coffee service provider. These services are necessary for the office environment of all sizes.
Some of the benefits of having office coffee services are:
It saves time for both the employees and the company
It has a positive impact on employee morale and productivity
It is an opportunity to build relationships with clients, colleagues, vendors, etc
It helps to establish a strong brand identity in the workplace
It would be a hassle to get coffee from the store or bring your own. A lot of people are just too busy to do this, which is why companies need to provide their employees with an office coffee service.
Boosted Morale
Office coffee services are a great way to boost team morale. They provide a sense of unity and community, which is essential for any workplace. Having an office coffee service also allows employees to be more productive and focus on their work.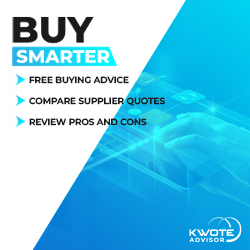 Coffee is one of the most popular drinks in the world, with an estimated 1.25 billion cups consumed each day. It is also one of the most popular beverages in the workplace, with over 80% of people drinking it daily in America.
The office coffee service at this company provides a space for employees to enjoy and engage with each other while they're working. This boosts morale and productivity at the same time.
The benefits of boosted team morale are that it increases productivity and improves the quality of work. It also helps in creating a positive work environment which is essential for a company to grow. Boosted team morale increases productivity by up to 20% or more.
Potential Disadvantages of Offering an Office Coffee Service
While there aren't many, there are some potential disadvantages to consider before hiring an office coffee service. Those include:
Environmental Impact
There are many negative impacts of having an office coffee service. One of the most obvious ones is the amount of waste produced. The negative impacts of an office coffee service are diverse and include:
Using more energy to produce, transport, and dispose of coffee than necessary
Wasting food that could be used more efficiently and sparingly
Producing waste when disposing of used cups or filters
Creating a negative impact on land use by growing plants for this purpose
K-Cups and disposable supplies have a very negative and lasting impact on the environment
Less Variety
More coffee variety is important for an office coffee service. This is because if there is a limited number of coffees, people will get bored with the same taste. This will result in them not drinking their coffee and they might go off to find another alternative.
A New Cost to Consider
When it comes to the cost of such a service, many business owners tend to overlook it. It's important you don't do this and to consider the implication of hiring a coffee service provider.
To make sure that the cost of your office coffee is not going to be a burden on your company, you should consider the following before getting one:
What is the impact of having more expenses when you already have other expenses?
Does the team want coffee services?
What kind of variety do we need?
Can we afford this cost?
What are some alternatives that you can do instead?
Get Started Today
Now that you have a better understanding of how much office coffee services cost, it's time to get started. We hope this guide helped you learn more about the costs associated with this type of service! No matter the size of your office, there will be a coffee service available for you.
The benefits of a coffee service are numerous, so those may outweigh the potential cons. It's vital to ask if a coffee service would be wanted in the office before securing a provider. Getting an employee benefit that no one wanted or will use is a waste of resources and money.
Are you interested in learning more? Check out our other guides now to learn more about costs for your office.