How Much Do Mobile Offices Cost to Rent?
There are several considerations to make when choosing your portable office needs. That includes cost! Discover more about mobile office rental costs.
Mobile Office Rental Guide
Do you have employees who are sometimes too far to travel to your main location? Need temporary office space? Worried about providing them with the tools they need on the road? You may need a portable office trailer.
Mobile offices can provide many benefits, including productivity and empowerment. You only need to decide what kind of mobile office you need. Rental Solutions:
Mobile Office Trailers
Construction Trailers
Temporary Office Space
When it comes to mobile offices, there are a few ways you can go. Before you decide on a trailer you'll need to know the basics and the mobile office rental cost.
If you're to find out more about portable offices and how they can help your business then keep reading. In this article, we will be explaining in more detail how much a mobile office is going to cost your business and how to decide if it's the best option for you.
Buying Mobile Offices
Buying a mobile unit isn't typically the most affordable route. Similar to cars they lose their value quickly after they've been used.
For example, purchasing a 12×60 portable office will cost you about $30,000 not including the cost to move it and set up the new delivery sites it also doesn't include the cost of repairs. The majority of mobile offices will come with a warranty but that typically only covers the first few years and then it'll be your responsibility.
For $30,000 you can lease a unit for about nine years which would include general repairs. However, if you want to make customizations and personalize your mobile office buying would be the better option.
If you're planning to purchase one budget for about $50,000 total. This price includes everything such as plumping, electricity the initial delivery and set up, and a few other things. However, it doesn't include any future or ongoing maintenance.
Renting Mobile Office
A mobile office rental cost is dependent on many factors. The most obvious is size. Similar to other products supply and demand will also affect the cost along with any special features such as bathrooms and steps. Know the Dimensions:
Single Wide Office Trailer Dimensions:
| | |
| --- | --- |
| 8'x20′ Mobile Offices | 160 square feet |
| 8'x28′ Mobile Offices | 224 square feet |
| 8'x32′ Mobile Offices | 256 square feet |
| 8'x36′ Mobile Offices | 288 square feet |
| 10'x44′ Mobile Offices | 400 square feet |
| 10'x50′ Mobile Offices | 500 square feet |
| 12'x32′ Mobile Offices | 384 square feet |
| 12'x44′ Mobile Offices | 528 square feet |
| 12'x56′ Mobile Offices | 672 square feet |
| 12'x60′ Mobile Offices | 720 square feet |
| 14'x45′ Mobile Offices | 630 square feet |
Rental Costs Vary by Time Rented, Location, and Features Required
Double Wide Office Trailer Dimensions:
| | |
| --- | --- |
| 24'x44′ Mobile Offices | 1,056 square feet |
| 24×56′ Mobile Offices | 1,344 square feet |
| 24'x60′ Mobile Offices | 1,440 square feet |
| 28'x70′ Mobile Offices | 1,960 square feet |
| 28'x74′ Mobile Offices | 2,072 square feet |
Rental Costs Vary by Time Rented, Location, and Features Required
The location of the drop-off site is also something to consider when you're adding up the cost to rent a mobile office. The further the delivery driver has to drive the more costly it'll be.
A rental company may have other products you can rent from them too. If you're setting up a classroom, ask if they have chairs available.
They may also be able to provide you with tables, ramps, and security cameras. This will likely add to your monthly rental cost but it could be more affordable than renting other items from another company.
Pros
There are many reasons why renting a mobile unit is better than buying. A mobile office doesn't require a long-term commitment.
Many building spaces will require you to sign long leases that you may not need. If you know you only need space for a short amount of time renting is the perfect option.
It's also versatile. These units can be used for a variety of different things. They aren't permanent so if your work site changes often then it can be beneficial to take your office with you instead of finding a new one.
If an emergency comes up or you need a quick solution you can get a mobile space fairly quickly depending on the market. Sometimes you won't always know how long a project is going to be. If it wraps up early then you can move your trailer and if it takes longer than planned you can extend your lease.
Cons
If you choose to get a smaller size you may not be able to install a bathroom or sink which can be a hassle if you aren't close to another building. These mobile units are temporary and can be vulnerable to a thief. If you have trouble focusing while you working a mobile trailer can be quite loud, whether it be people working outside, rain on the roof, or your coworkers who you'll be close to you.
Office Trailer Size
It can be difficult to know what size office you need especially if you're renting for the first time. There are several questions you can ask yourself to help you decide which one is the best for you.
First, you want to determine how many people will be in the trailer at one time. If you and your coworkers, students, or superiors are spending a significant about of time in the mobile office you'll want everyone to be comfortable as that will encourage productivity.
Everyone should have about 100 square feet per person. If you're having the occasional 10 to 15-minute meeting you might not need that much space.
You also want to ask yourself how long you'll be using it and how often will you be moving it. If you plan to leave it in the same spot for a long time and spend more time in it you might want to opt for a larger size. If your work requires you to move it every few months a smaller unit will be easier to move.
You'll also need to consider where the mobile unit is going. Will there be enough space at all the sites for a large office or would a smaller one fit better?
Having electricity hooked up will likely affect the size you need. Be sure to ask your supplier how the utilities will affect your office.
8×10 Mobile Office Rental Cost
If you're looking to rent an 8×10 mobile office you can expect to place $100 to $200 a month for the trailer itself. That doesn't include delivery and set up fees or any extra amenities.
Typically the longer you rent the more economical it'll be. Be aware some companies will require you to rent for a minimum of three months.
Renting for one month will likely be more expensive as the upfront one-time fees can add up. Renting for an 8×10 for a year will cost between $1200 to $2400 plus utilities and set up fees while a three-month lease will only cost you about $450.
This size mobile office is great for one person. If you know only one person will need to use it at a time it can be perfect for your job site.
10×44 Mobile Office Rental Cost
For one month a mobile office rental cost will be between $500 and $700. If you need to rent the unit for three months you can expect to pay as much as $2100.
If you have a longer project or place to move the space around to different locations throughout the year place to spend $8400. This unit is going to be a little over 400 square feet and can fit about four people comfortably.
12×56 Mobile Offices Rental Cost
These 12×56 mobile offices are great if you have a larger staff or if you need extra storage. They will hold about 6 to 7 and are perfect if you need to install a shower, kitchen, or bathroom.
Keep in mind size does affect the rental price and the delivery fee. You can expect to pay $1,000 per month for this size unit.
You might be thinking $12,000 for the year is a lot but compared to the price of buying it's a good deal. If you need the office for three months $3,000 is going to be a starting point.
Sizes Explained
Single-wide trailers are maximum of 14 inches wide and have room for some storage space and an office. Doube-wide is two singles fused together and is great if you need two to four offices.
Depending on the layout that you choose you may even be able to incorporate a kitchen. Triple-wide isn't very common and is not as mobile as they have to be assembled on-site.
Tips for Selecting a Supplier
When you're choosing a company to rent a mobile office from you want to look for a few things. First, you'll want to be sure they are reputable and experienced.
Office retailers aren't the most common products that people use on a daily basis so your friends and family might not have recommendations. However, don't be afraid to reach out to other local businesses that might be using one or two.
Be sure to look at online reviews too. Before selecting a company make sure they offer the units, amenities, and services that you need. It's important to talk to a few different companies and get quotes.
Keep in mind that being expensive doesn't necessarily mean it's the best company for you and the same holds for the cheapest. You'll likely be working with the portable office company for a while so it'll be beneficial if they have great customer service reviews.
It can be beneficial to ask the supplier where they store their units, inside or outside. This can give you an idea about what shape they are in. Be sure to ask if there are penalties for breaking the contract early.
Best Mobile Office Companies
There are many companies to choose from when it comes to mobile offices. The best company is the one that has what you need.
Mobile Modular
This company is located all across the United State. They offer mobile units specifically for educational purposes and also for commercial. They have bathroom and kitchen options too.
If you're looking to customize an office they can also help you with that. They pride themselves on being eco-friendly, affordable, and high quality.
Triumph Modular
If you aren't sure what size office trailer you need you'll find a variety of sizes to choose from at Triumph Modular. They offer security packages and have high-quality flooring and windows. They have many great reviews from customers and have a great reputation.
Forts
If you're looking for an emergency or military shelter Forts is a great company to research. They state their units can work on almost any ground.
They also have mobile units for rent for hospitality purposes. If you have an event or need a studio they have multiple options for you.
Building Elements
We listed several different uses for mobile offices. However, there are a few listed on the Building elements site that may be just what you're looking for.
If you are starting your daycare business or starting a church a mobile office can be a great way to get you started. There are multiple sizes listed on their site.
They even have specific units for locker rooms. Many of their options can be temporary or permanent setups. If you start your project thinking it will be a short-term solution but change your mind and love it you can choose to stay.
Delivery and Set-Up Prep
When you're getting ready for your portable office to be delivered, it's important to prepare the area. The ground should be your first focus.
The ground must be level, your supplier may check this prior, but you must confirm that information. If they don't have that service as an option you must do it.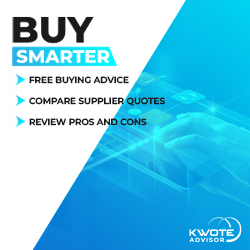 Be sure to remove all branches and debris. The ground should not be wet or have a soft surface. Mulch, soil, and grass are not ideal options as the trail could sink.
Pavers are a great option if you have them available, however, cement, asphalt, and gravel will all work as well. You'll also need to be sure there is enough overhead space for the office.
Any low-hanging tree branches will need to be removed or trimmed. Be on the lookout for power lines and loose wires.
If y trailer is delivered by the supplier you can expect to pay a delivery fee. Budget for $1000 to $2000 for delivery, set up, and removal.
Before delivery, you'll also need to research the local regulations. There will be specific building and fire codes you have to follow. You'll want to be sure the office is easily accessible to people, whether it be you, your employees, clients, or guests.
Parking will be to need available for those who have to come by to visit. You should ask your suppliers about the laws and the requirements regarding utility hooks ups too.
Mobile Office Uses
There are several ways to use mobile offices. The first is using it as an office on a construction site. Having an office on-site can be beneficial for storing important documents that are related to the building.
It can also be a great place to hold meetings with workers. Because it's portable it can be easily moved to the next construction site.
A mobile office can also be a great solution for schools that have run out of classrooms and space. It can be challenging to predict when enrollment is suddenly going to spike.
School administrators can utilize these mobile units when other classrooms are undergoing construction. They can also be used for summer school programs.
As we all know it's important to be prepared when the unexpected happens. Since COVID-19 it's become prevalent that hospitals and medical labs have clean, secure spaces for emergencies. When disaster strikes, hospitals and clinics take advantage of having mobile units for better patient care.
Portable offices can be used for almost any business, whether you work for the government, or own your retail store. It can also be helpful to have extra space for supplies, inventory, and temporary working situations.
Portable Office Features and Costs
There are many amenities you can add to your mobile unit to make it more functional for you and your team. Whether you're using it for disaster recovery or setting it up for medical and healthcare use you'll find the amenities come in handy.
Electricity
Your mobile office will need electricity even if you're using it for storage it can prove to be beneficial. If you need to access the office at night or even on gloomy days you'll have an easier time finding what you need if there's light.
You'll need power sockets to pull in computers, coffee makers, and other tools you may need. You'll find the majority of the mobile office units have the wiring, sockets, and lighting already set up so you'll only need to hire an electrician to connect it to the main power source.
This will cost you about $300 to $400. Remember if you're frequently moving, you'll have to pay an electrician every time to set it up and disconnect it.
Plumbing
You will likely need to have plumbing installed in your office unless you're only using it for storage. You should expect to pay about $200 to $600 depending on which feature or features you want to be installed. Similar to the electrical, you'll be paying this fee at every new location.
If you're using the mobile office as a school room you'll need to have a toilet and sink installed. You might find it beneficial to have a shower, toilet, and sink if you're using it on a construction site and a kitchen sink and toilet can be a great feature if the purpose of the office is government use.
WIFI
The cost of renting a mobile office will also increase if you have to purchase WIFI. If you're only using your cell phones for work you may be able to forgo this amenity.
If you're using the space for a center for students or extra medical space and are located near the main facility you can piggyback off their network. Otherwise, if you're in a remote location you'll want to purchase a data network.
AC and Heating
Ventilation is a must in every portable office. Depending on where you live you may not need heating installed. If you're setting up the office on a construction site in a hot climate you can probably save money on heating.
This is also true if you're going to be working in a cooler climate where you can open a window to cool the place off. The majority of units come with a space for an HVAC unit (heating, ventilation, and air conditioning).
Your monthly bill will increase depending on how often you run your HVAC unit. The amount has a big range starting at about $20 per month up to $200.
Temporary Office Trailer Insurance
Similar to a traditional office building or home it's important to have insurance coverage in case something happens. Your company may provide insurance and if you choose to go that route be sure they cover everything.
The supplier may also offer insurance coverage. Some companies may offer an additional fee while others may include it in the rent price. If you special locks, cameras, and security some insurance companies will give you a reduced rate so be sure to ask them about it.
Mobile Office Rental Cost
Mobile offices are proving to be a very practical solution for businesses looking for space. Instead of forking out huge amounts of money for a physical office, you can opt to set up your business in a mobile office.
As you can see no matter what your needs are there is a unit for you. You can base your decision on the mobile office rental cost and size.
For some companies, it may not be possible to do the day-to-day work of the organization in an actual office space. Whether this is due to safety or logistical reasons, a move to a mobile office may be an inevitability.
Renting mobile offices can be great for your organizations that need a more temporary solution. If you are looking to rent temporary office space, understanding how it works can be a significant benefit.
We hope you found this article helpful. Click here to get a quote today or ask us any questions.