How Much Does Roof Repair Cost?
Ever wondered, how much does roof repair cost? To help you out, here's a quick guide on how much it costs to repair your roof.
Are you aware that home improvement spending has increased by 3% nationally? If you're a homeowner, you might wonder if you're due for a new roof. And you might be concerned about the price tag connected to repairs or a replacement.
The chart below is a general overview of what it will cost to repair your home's roof:
| Roof Repair Project | Average Cost |
| --- | --- |
| Minimal leaks with a few shingles to replace | $90–$476 |
| Water damage to at least 1/4 to 1/2 of the roof | $399–$1,770 |
| Total roof replacement on 25%+ of structure | $1,750+ |
Fortunately, we have you covered. Read on to find a guide on roof repair and replacement!
Signs That Your Roof Needs to Be Repaired
You may be wondering how to know if your roof needs repair work.  Sometimes you can just look up and see problems, but in other instances, you'll have to look indoors. 
Look for Missing Shingles
Start by examining the state of the shingles on your roof. If you are missing shingles or noticing ones that curl, it's time to get your roof repaired. Neglecting to address these physical problems means that water can gain access to your home.
Additionally, if you're planning to sell your home, roof repair costs are well worth the investment. You'll improve the curb appeal and help prospective buyers trust that you've kept up the home.
Assess Water Damage
Head inside your home and look for water stains in your attic or second floor. Discoloration on the ceilings or walls can suggest that water has leaked through the flashing. Be sure to check for leaks any time you experience heavy rain.
Finding the exact source of a leak could require going onto the roof. To avoid falls, this is a job you should leave to the professionals. They'll look for gaps or cracks at seams and ensure that the roof does not feel soft. 
Watch for Sagging
A sagging roof deck could suggest you have structural issues to fix. Fortunately, this is an issue that may not require that your entire roof is replaced.
With structural damage, you might discover that you're dealing with anything from water leaks to termites. And if the problem's the latter, you'll need to call pest control services to take care of it before you invest in roof updates.
Check Your Utility Bills
Have your utility bills been on the rise? If you're noticing that they're creeping up, it could be because you're cranking up the thermostat more to compensate for a drafty roof. Holes and leaks could be letting in too much cold air in the winter, making you feel the chill.
Cost of Various Roof Repair Projects
Not all roof issues will cost the same amount. That's why you should have a skilled roofing contractor assess your roof to diagnose the right problem. The chart below to help you calculate the cost according to the type of roof you have:
| Type of Roof to Repair | Estimated Repair Cost / Sq. Ft. | Estimated Project Cost |
| --- | --- | --- |
| Asphalt shingle repairs | $4.22–$8.59 | $624 |
| Composite/Synthetic shingle roofing | $4.46–$8.56 | $466 |
| Clay roofing tiles | $12.00–$25.25 | $1,037 |
| Flat roofing materials | $5.64–$7.76 | $298 |
| Metal/Steel shingles | Standing seam | $8.22–$13.99 | $1,268 |
| Metal roofing tiles | $18.10–$35.25 | $1,600 |
| Slate roofing tiles | $13.11–$21.23 | $1,448 |
| Standing-seam metal panels | $10.21–$17.10 | $1,670 |
| Wood/Cedar shake shingles | $8.00–$13.29 | $720 |
Consider the Project's Scope
Smaller issues can include patching leaks, replacing shingles, or sealing flashing. Other smaller projects include repairing ridge capping or doing dormer repair. These fixes generally won't exceed $1,500, and they shouldn't require much time to repair, either.
Roof vents, for instance, can start to separate from the point of attachment to your roof. Most roofers can repair these with a new sealant for a few hundred dollars. Similarly, paying $200 to get your gutters cleaned can help you avoid pooled water on your roof, which can lead to leaks. 
Bigger issues can balloon into costlier projects, however. Count on stretching your budget more to cover flashing replacement, mold issues, or significant water leaks. These projects can exceed $2,000.
Factor in the Materials
Asphalt, which remains the most popular roofing material, also is the cheapest to fix. But if you're repairing a slate roof or one with wood shake shingles, your bill will be bigger.
Further, some materials require more consistent maintenance to avoid significant repair projects. Shake shingles, though charming, can cause more problems due to moisture. They'll need to be cleaned and sealed regularly.
And if you need to have slate tiles replaced, they are far more fragile than composite shingles. The extra care required to handle them may increase your price tag on repairs. 
The cost of materials can certainly vary by different features that need attention, the below chart will help you calculate some of those costs:
| Items to Repair on Roof | Estimated Cost |
| --- | --- |
| Chimney flashing repair | $275 |
| Gable / Dormer (flat roof) | $290–$876 |
| Roof Eave | $1,399–$1,677 |
| Fascia/soffits | $325–$1,396 |
| Downspouts and Gutters | $423–$4,000 |
| Rafter tail | $375–$3,199 |
| Ridge caps | $270–$780 |
| Skylight frame or Velux | $310–$500 |
| Trusses | $487–$2,789 |
| Valley | $400–$673 |
| Vents | $79–$288 |
| Verge | $260–$800 |
Plan on Spending More for Structural Problems
If you wind up needing a roof truss repair, for instance, you can expect to spend more. Roof trusses form the interior frame that supports your roof, so you want them to be structurally sound.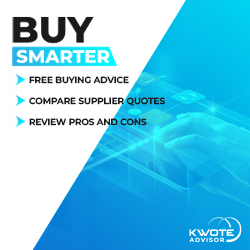 Water damage or insects can eat away at trusses, however, giving you a repair that could exceed $5,000. And if you operate a business where roof damage causes interior issues, too, you'll need commercial cleaners to address the inside of your space. 
Similarly, roof eaves play a critical role in supporting the entire roof. You could easily spend over $1,000 to fix them. Sagging roofs, which also suggest structural problems, can hit $1,500 or more to repair.
Average Cost to Repair a Roof with Storm Damage
You may be wondering about the cost of repairs after you've encountered a thunderstorm or hailstorm. In these weather-related situations, the cost will vary by the amount of damage and materials.
Understand the Extent of the Damage
After a storm rolls through, it might knock off some shingles — or do much worse damage. Replacing a few shingles may only set you back a few hundred dollars. And if you have asphalt shingles, that will keep the cost on the lower end of the spectrum.
But for bigger weather-related issues that affect metal or tile roofs, the cost of repairs will go up. For a modest repair to a tile roof, for instance, you will need to spend over $500.
In addition, water that leaks through a damaged roof could lead to problems with your drywall and ceiling. Warped ceilings or mold growth could tack on another $1,000 or more to your total repair costs.
Don't Overlook Other Damaged Parts of Your Home
When bad weather pummels your property, your roof usually isn't the only victim. You may have repair needs related to punctured siding, for instance. While vinyl siding might only cost around $7 per square foot to replace, wood siding will be closer to $10 per square foot.
Do you have a back deck? You might need to put aside your bathroom remodel plans to address deck repairs, which easily can exceed $2,000. An insurance claim adjuster may determine that your insurance policy can cover the cost of repairs, though.
Cost to Patch a Roof Leak
Patching a roof leak may sound easy enough, but that's not always the case. Anything from the pitch of the roof to labor costs can impact your bottom line.
Consider the Design and Features of Your Roof
For a quick patch job on a hole or opening in your roof, you can expect to spend around $100. The bigger the hole, the greater the cost. Additionally, the design elements on your roof can contribute to leaks and affect how much you'll pay to address them. 
A roof with a steep pitch may increase the cost of labor since workers will need extra safety equipment, for instance. Keep in mind that some features, such as skylights, might require more frequent repairs since they are prone to leaks. And the same is true for chimneys since they'll require more intricate knowledge of materials.
Include Labor in Roof Repair Costs
For an average roof, plan on spending around $50 an hour for labor to fix smaller problems. For example, if you have a smaller repair that can be completed in 3 hours, you're looking at around $150 for labor.
Remember that labor is only one piece of the puzzle. New shingles or sealant will contribute to the total price. You'll also need to spend around $75 for a work permit if your repairs require more time and effort. 
Replacing Versus Repairing a Roof
You may be wondering if you'd be better off replacing a roof rather than repairing it. But in some instances, you can save money and preserve your roof with a simple repair job.
Is Repairing or Replacing Better?
The answer to this question may hinge on how bad the damage is. Smaller patch jobs or issues that are specific to flashing and sealants aren't difficult to complete. They might be sufficient to extend the life of your roof.
But if one-third or more of your roof has damage, a replacement might be the only option. Fortunately, if weather or a sudden accident caused the need for replacement, you might not have to pay much out of your pocket. File a claim and let your insurance company cover the costs.
If years of neglect have led to the point of replacement, you'll end up paying yourself. The cost can exceed $10,000 easily for a 2,000-square-foot home. Whenever possible, take care of smaller repairs to avoid a replacement that you'll pay for out of pocket.
Think About Your Long-Term Plans
As you make a decision regarding your roof, it's also wise to look at your long-term plans for the house. In other words, do you plan to stay put for a while? Or will you need to relocate quickly?
If you have to uproot for a new job opportunity, you might not have enough time to schedule and complete a roof replacement. While a replacement can enhance the value and appeal of your home, sometimes the timeline just won't allow for it.
You may need to sell your home as-is and factor the roof's condition into the price. Alternatively, if you're staying in your home for several years, investing in a new roof can be a worthwhile way to provide peace of mind. And if you end up moving in 2 years, you'll still be able to tout your new roof to potential buyers.
What Homeowner's Insurance Will Cover
You might be hoping to rely on your homeowner's insurance policy to cover roof repairs or replacements. Be aware, however, that you can't always rely on it for that purpose.
Evaluate How Preventable the Roof Damage Is
If your roof appears to have scratches and discoloration that don't affect its structural integrity, you'll probably need to pay for repairs out of pocket. That's because a homeowner's insurance plan may not cover cosmetic problems.
Likewise, damage to a roof caused by pests probably won't result in financial compensation from insurance. Your best bet is to avoid this problem by enlisting pest control services first.
Expect Coverage Due to Weather-Related Issues
On the other hand, if your roof sustains damage during a dangerous storm, you could get more help. Strong winds may uproot a tree that lands on your roof. Or hail damage can knock off shingles and create openings in your roof.
Some electrical issues and water heater malfunctions that result in leaks may be covered, as well. Your insurance company will send someone skilled in assessing the state of the damage. They'll inspect the roof to determine if you can receive financial compensation for repairs and create an itemized quote.
Keep Your Roof in Good Repair to Maintain Coverage
Keep in mind that some insurance companies won't even cover your roof if it's very old or in disrepair. If your policy is up for renewal but your roof is past its expected lifespan, expect some pushback. You may need to pursue repairs before you can continue with your policy.
Why is this the case? An insurance company knows that the risk of damage goes up if a roof is already in poor shape. The company will be liable for a bigger payout, which they are hoping to avoid.
Pursue Roof Repair
Roof repair is an essential step to avoid leaks that can damage the rest of your home. Make sure to do regular visual inspections of your roof and address minor repairs before they snowball into bigger ones. Turn to reputable contractors for inspections, and be aware of what your homeowner's insurance policy will cover.
When you're ready to find the right contractor for your needs, contact us so we can help.