How Much Do Answering Services Cost? Buying Guide
A complete buyers guide for answering service cost questions. On the low end, you will pay $1.37 per minute while high and you'll pay $1.65. Additionally, you may also pay per call. Let's Get Informed:
A Complete Buying Guide to Answering Services
When you buy something, you want to know that you're getting your money's worth. You don't want to pay too much, but you're willing to pay enough to ensure your business runs well.
Simply put, you should always price something before purchase.
Answering services are no different from any other product. It's always a good idea to research how much you'll pay.
An answering service can make your job much easier. Having someone manage your telecommunications ensures you reach the maximum amount of customers. But answering services aren't easy to price.
The cost of answering services depends on different factors, like how companies charge for their services and what services they provide.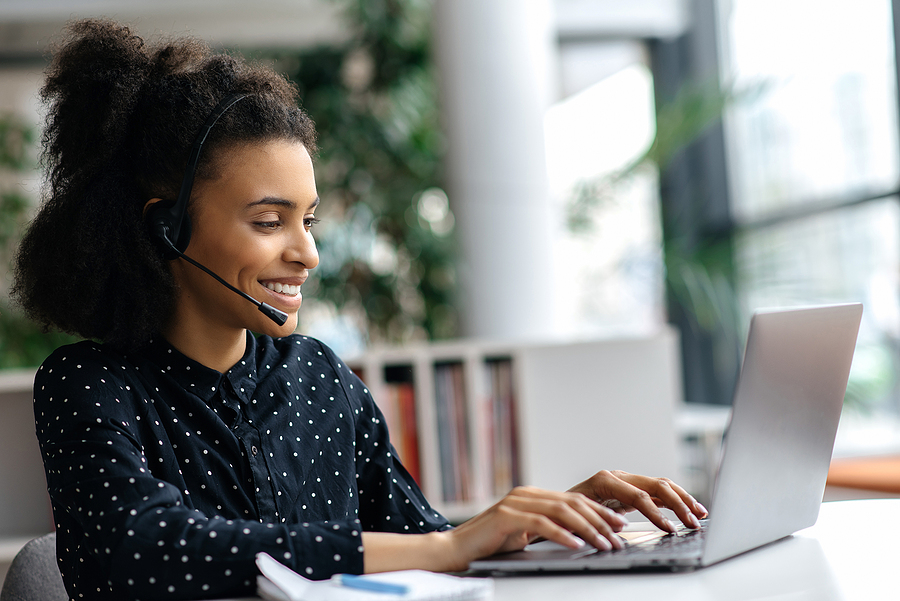 If you're in the market for an answering service and aren't sure about pricing, keep reading. This guide to answering service costs has everything you need to know.
What Should You Expect to Pay for Answering Services?
How much will a reliable answering service cost your business? Here's a chart of national average price points:
| | | |
| --- | --- | --- |
| ITEM | LOW $$$ | HIGH $$$ |
| Month Base Rates | $39.00 | $255.00 |
| Cost Per Minute | $1.39 | $4.25 |
| Cost Per Call | $0.79 | $3.75 |
| Medical Answering (per month) | $121.00 | $723.00 |
| Legal Answering (per month) | $98.00 | $482.00 |
| Home Services (Roofing, HVAC, Windows, Etc) | $74.00 | $375.00 |
Cost factors include the length of the script, volume of calls/minutes, and integration
*Depending on the partner, a most common base rate ranges between $39 to $150. Total monthly cost is mostly driven by your overall operator time used (average $135-$225/month). 
How Can a $1.39/Minute Answering Service Cost LESS Than a Receptionist? Click Here to See Why, and the Proof.
Before we discuss how much you should expect to pay for an answering service, we should discuss the service itself. Answering services are an alternative solution to hiring a receptionist.
You're may be thinking, "Why would I pay for something like this?" There are a lot of smart reasons to hire an answering service. Small businesses, in particular, likely can't keep up with multiple calls.
Answering services consist of teams of people that:
Receive calls for your company
Answer client questions
Document information provided by clients and give it to the company
Process Sales Orders
Schedule Appointments
You can also specify parameters for the answering service. You can have the service take calls once you've clocked out for the day. The answering service may also come in handy if you've got more incoming calls than usual.
As earlier implied, you can set the price depending on your needs. A call service may charge you per minute, per call, or unit.
Billing Per Minute
Per-minute billing is the most common way answering services charge their clientele. "Per-minute billing" means that people are charged depending on the duration of the call.
Most answering services consider this the "gold standard" of charging clients because it most accurately bills the client for how much time the service spends with the client's customers.
BUYER BEWARE
While this is the gold standard of billing, there are a few billing practices that you'll definitely want to be aware of. Here are a few:
Billing increments: avoid one-minute billing increments. Look for options between one-second and twenty-second increments. This alone will reduce your bill by as much as 38%.
Fee For Message Delivery: avoid companies that charge an additional fee to forward your message by email or text. The majority of companies offer this as a free standard service, but there are a few who will attempt to charge as much as $.25 per message delivered.
28-Day Billing Cycles: it may not sound like a big deal, but companies that bill in 28 day billing cycles actually end up costing you an extra months of service by the end of the year. Weigh this out with the overall charges.
It'll be difficult to find services that bill less than $1.35 per operator minute. The most can expect to pay for bill per minute answering services is about $1.37. Many answering services have various plans with set limits.
HIGH CALL VOLUME NEEDS
For example, You may see a plan for 500 minutes. Five hundred minutes is often the best plan for companies receiving many calls.
Think of it like this; you get an allotment of 500 minutes per month and pay a flat rate between $680 and $1,080.
You can expect additional charges if you receive calls beyond the "minute allotment." Continuing with the 500-minute example, if you receive calls after using all the provided time, you get an additional charge per extra call.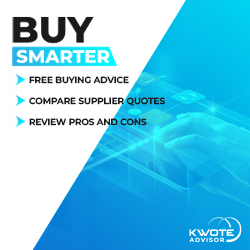 Clients can also choose plans that account for anticipated call volumes. You can customize your answering service plan outside of the per arranged plans.
Let's say the company you choose has 100, 200, and 500-minute plans. The five hundred-minute plan is the highest amount of pre-set time you can choose.
LOW CALL VOLUME NEEDS
For smaller businesses, it's often wiser to consider pay-as-you-go options. It's such cases, you may pay a higher price per call or per minute, but your overall investment is going to be less. These plans typically allow you to pay a flat rate for operator time or eats called answered.
Depending on duration and services, the cost will vary, but it's worth getting a plan that works for your company.
Billing Per Call
Billing per call means the price of answering services depends on how many calls they get. Specific circumstances may create additional rates. Customers may pay for customers hanging up and wrong numbers.
The cost of answering services per call may range from $0.59 to $1.50.
Billing Per Unit
Many people may find billing per unit somewhat tricky to grasp. Per unit, billing encompasses every possible thing you could account for in the call management process.
You receive charges for things like:
Inbound calls
Transferred calls
Messages
Billing per minute and call may cost less for many businesses and are easier to calculate costs for before purchase. Billing per minute has the advantage of being easier to understand as it more accurately reflects service costs.
How to Calculate the Monthly Price of Answering Services
No two answering services charge precisely the same. If you remember the beginning of this article, we mentioned how it's a good idea to know how much something costs before you purchase it.
Another good practice before enlisting a phone answering service is to budget out your needs. Below is a helpful guide to calculating how much you'll spend each month on your phone answering service.
1. Figure Out the Number of Daily Unanswered Calls
The first step is simple. Go into your call log and figure out how many calls your company misses daily. The numbers may not look the same each day, but you'll begin to see a pattern if you look about a month back.
2. Calculate the Average Call Duration
You can also find the average length of each call in your call logs. Knowing that the average company call lasts about four minutes might be helpful.
3. Multiply the Number of Unanswered Calls by Call Length
The way this equation works is that you'll multiply how many unanswered calls you get, times call length, times 30. Let's say you have 15 unanswered daily calls, and each answered call is about four minutes long.
You should have something that looks like 15 x 4 x 30. Your answer will be 1,800. You'll need 1,800 overflow minutes monthly to accommodate every call you receive.
4. Multiply Call Overflow By the Provider's Price Per Minute
We said the average you'd pay per minute is about $1.37. If you choose a vendor that charges around that amount, you will multiply that by 1,800. So, the equation looks like 1,800 x 1.37.
Your telephone answering service will cost $2,160 per month. You must understand how to calculate how much a monthly phone answering service costs to buy the right plan for your company.
You don't want to be caught unaware and pay extra for additional calls outside your "minute allotment."
What Services Come With A Call Answering Service?
Call answering services can do a lot. The most common use for phone answering services is to answer customers' questions. But there are other uses to employing one of these services.
Here are a few popular benefits to enlisting call answering services.
Bilingual Answering Services
It's common for customers speaking foreign languages to call in to have their questions answered. Bilingual services help customers that may not speak a country's primary language receive explanations for their inquiries.
United States readers may be familiar with Spanish-speaking call lines to help clients that may not speak English. You'll often hear something like, "For English, press one; for Spanish, press 2."
Pressing two takes someone more familiar with Spanish to a Spanish-speaking line so they can receive assistance.
Like any other call service, bilingual services take customer feedback and document essential client information. Please note we're only using Spanish as a familiar example for readers.
Bilingual call answering services come in various languages. Spanish to English. English to Spanish, French to German; companies worldwide use bilingual services.
You can expect to pay between $0.63 – $1.52 per call for bilingual call answer services.
Standard Call Answer Services
Most companies use telephone answering services to take calls when you're unable. "Unable" can mean clocking out for the day, at a meeting, or working out of the office.
These services can consist of live people or automated responses. You'd forward your office number to the answering service, who can handle things afterward. You can tell the service how to manage received calls.
They'll notate the customer's desires and questions for you to see later. Clients can have the answering service immediately notify you about urgent calls. Most answering services offer this kind of assistance to their clientele. The national average for a standard call service ranges between $.67 and $1.90 per call.
After Hours Emergency Answering Services
After-hours services are precisely what the name says. An after-hours service takes emergency calls from people that can't wait until you open the next day.
The answering service ensures the calls reach someone that can take care of the urgent request. If someone calls, that can wait; the after-hours service will take a message for you to see the following day.
The national average for after-hours emergency calls answered typically ranges between $.91 to $2.04 per call. Mostly because emergencies require more information to be taken in order to facilitate and take care of the customer's needs.
Telephone Receptionist Services
Telephone receptionist services aren't well-known, but they substitute for in-house receptionists. Because these telephone receptionists aren't in your office building, they're sometimes called "virtual receptionists."
These virtual receptionists answer calls and route messages to the right person within the organization. If the person the caller wishes to reach is busy or unavailable, the receptionist will take a message.
This type of basic service generally just includes taking the name, telephone number and a brief message. These calls can cost as little as $.58 a call.
What is a Medical Answering Service?
Medical answering services are a form of phone answering services that assist with daily patient communication. There are automated medical answering services, or you can opt for live representatives.
Medical answering services help doctors better manage their patients. For example, an automated medical answering service can allow a patient to leave a message after hours or in case of bad weather.
If the patient's issue is urgent, the phone answering service can get them to someone available to help. Medical answering services also help clients set appointments without needing to speak directly to their doctor.
Avoiding Missed Healthcare Calls
Of course, a medical answering service helps avoid missed calls. A doctor's office is one place where missed calls are a severe problem. Missing a call can mean serious complications for patients.
Many medical answering services also offer bilingual services for patients who may not fluently speak the region's primary language.
If you're in Japan and don't know the language while hurt, the answering service may route you to an English-speaking call line to better assist you.
Common Industries Served:
Hospitals
Chiropractors
Doctors/Physicians
Dentists
Family Practice
Calculate The Cost
Medical answering services costs can range considerably, starting as low as $.69 per call and climbing upwards of $3.00 per call.
In general, doctors or hospitals can greatly control this cost fluctuation. For a standard collection of information such as patient name, telephone number, and a summary of their message, these calls will be fairly inexpensive. However, some calls may require a very complex collection of detailed information. This can range from questions related to prescriptions, emergency situations, and other healthcare-related matters.
Are There Contractual Agreements for Answering Services?
All answering services don't utilize contractual agreements. It depends on what vendor you intend to use. We've mainly discussed monthly service terms, but some services have contracts that specify durations.
Imagine that you opt for an answering service with a two-year contract. You can break the contract, but there is likely a hefty fee for leaving the vendor before the contract ends.
What You Can Expect to See In A Contract
A call answering service would use a contract to streamline legal agreements. The contract concisely dictates terms to protect themselves from potential issues should their client wish to stop business with them.
One thing you should expect to see in a contract is how long it lasts. Monthly agreements are popular but may also be a disadvantage to call answering service companies.
Many clients may quit using the service after a few months and waste the answering service's time. Some companies have contracts that state the client must stay with the company for six months, a year, or longer.
Once clients complete their initial term, negotiations for monthly services may begin.
Payment and Data Ownership
The price for answering services, fee calculations, payment dates, and late payment penalties are all part of what you can expect in your agreement.
The answering service should clarify whether there are late fees and how much they are. Causes for suspending service should have clearly outlined parameters also.
It's also a matter of who owns the collected data. Who owns the call data if a client decides they don't want to renew their service?
Does the client have full rights to the information, or does the company provide a copy? Is there a fee for requesting a copy of the call data? The contractual agreement should establish all these questions.
Pros and Cons of Hiring a Telephone Answering Service
You might be surprised to know many businesses still rely on phone calls. Some people either don't know how to utilize the internet or have no interest in doing so.
You could argue that people still calling into businesses is a practical reason to hire an answering service. But as the title of this section implies, there are a few reasons you may not want an answering service.
Below are the pros and cons of using a phone answering service.
Advantages of Hiring Answering Services
Readers that have gotten this far may be familiar with the initial advantage we named – you miss fewer calls. Yet, you should consider hiring a call answering service for four other reasons:
Expand business hours
Improve call quality
Keep call quality consistent
Save money
We'll explain in-depth how these four pros can benefit your business. Keep reading if you'd like to learn more about why many companies opt for call answering services.
1. You Can Expand Business Hours
There aren't many businesses that stay open 24 hours. Unfortunately, emergencies don't care about business hours or proper scheduling. There are also people wanting service beyond the average work day.
You can hire an in-house team to handle after-hours customer concerns, but that's a costly option. Outsourcing is a less expensive way to ensure your company keeps going once everyone else has clocked out.
2. You'll Have Improved Call Quality
Many jobs don't have the time or resources to correctly train workers to answer phones. There's typically no dedicated team of people to work the phone lines.
It's also not unusual for the people answering the phone to have other jobs within the company. While they're competent at their original task, they probably don't have the skill to handle incoming calls.
3. You'll Have Consistent Call Quality
An answering service will assign a team of trained workers to handle phone calls for your company. This team can stick to the same task they've been doing because it's the only job they have to do.
Untrained in-house workers often find themselves leaving their original work to answer phones. The interrupted workflow may compromise call quality and other jobs within the company.
4. You Can Save Money
Hiring a receptionist to handle phone calls is more expensive than outsourcing. The cost of answering services is a small percentage of management, overhead, and infrastructure costs for one or a few people.
Disadvantages of Hiring Answering Services
Most phone answering service issues arise because people hire them for the wrong reasons. Replacing an existing receptionist and micromanaging are terrible reasons to use an answering service.
Some companies also use telephone answering services because they like the idea of a virtual assistant. It's also not a good idea to hire an answering service expecting expert handling for rare situations.
Read on to see how these reasons for hiring answering services go wrong.
1. Replacing a Receptionist
We've repeated frequently that an answering service may be cheaper than a receptionist. Receptionists are pricier, but they have the advantage answering services don't.
Your in-house receptionist works inside the company, so they're privy to more internal details than a worker three states away would be.
For example, the receptionist will know if you're out of the building. The worker in Wyoming can't see what you're up to in California.
2. Micromanaging
Some managers like to manage issues as they occur. Micromanaging is what it's called when the behavior comes off as annoying and prohibitive.
The issue with micromanaging a telephone answering service is that you can't. It's impossible to micromanage people who don't directly work for you. All you can do is relay your demands and hope they meet them.
3. You Want a Virtual Assistant
Virtual assistants are popular, but phone answering services aren't assistants; they're virtual receptionists. Virtual assistants can make travel arrangements, write proposals, and manage websites.
You mustn't confuse the two. It's unreasonable to expect your call answering service to do what a receptionist does, considering you're paying them much less.
4. You Receive Few or Highly Technical Calls
Call services aren't a good idea for companies with low call volumes. It's also unfair to expect quality results for customers with rare, long-term, highly detailed work.
Using a call center for a few highly technical monthly calls wastes time. Although the cost of answering services is comparatively cheap, it's still a waste of money if they don't receive many calls.
Hiring and training an in-house worker to answer calls is better if you don't receive many clients calling in.
Compare Call Answering Service Prices – Updated March 4, 2023
If you're curious about the cost of a call answering service, below is a short list of some of the best in the country. Each one has different price points and excels at various services.
1. Ansafone
If you're looking for a solid answering service company with a really good reputation for taking care of its clients, Ansafone may be your best option. Expect to pay somewhere between $.72 to $2.03 per call. Click below to get the exact pricing from this client.
Complete contact center services
24 hour uninterrupted call answer service
Outbound call center solutions
BPO – Business process outsourcing
Ansafone has over 50 years of experience and delivers a customer-centric approach. This is absolutely a company that should be at the top of your list when comparing pricing, especially when you're looking for quality.
2. Answering Service Care
Answering Service Care is a family owned business that started in 1974.
They offer several monthly plans you can choose:
Starter: $49/Month | 35 Minutes + $1.39 Per overage minute
Business: $249/Month | 250 Minutes + $1.38 Per overage minute
Corporate: $529/Month | 500 Minutes + $1.37 Per overage minute
The company does not obligate its clients to purchase services or tools that they do not require, they offer a hands-on client portal and offer a robust solution to impress your callers
3. Sasao
Sasao, or Specialty Answering Service, offers eight service plans and a 14-day trial. The cheapest option is the $34 Economy, and the most expensive is the 10,000-minute plan. Here's a list of the other pricing options:
100 minutes: $128 per month
220 minutes: $219 per month
500 minutes: $539 per month
1000 minutes: $999 per month
2500 minutes: $2,400 per month
5000 minutes: $4,599 per month
10,000 minutes: $8,599 per month
Sasao also provides their clients with a team of 300 people ready and trained to answer phones. They offer outbound call services to potential customers and bilingual receptionists who speak English and Spanish.
You can also feel confident that your personal information stays safe thanks to their ISO 27001 Certification. ISO 27001 Certification means Sasao meets qualifications that ensure your information stays out of dubious hands.
4. Ruby
Ruby specializes in customizing call experiences for your customers 24 hours a day, seven days a week, all year long. Ruby is well known for its warm, welcoming receptionists and boasts a client base of about 13,000.
There are four "Call Ruby" price plans clients can choose:
Call Ruby 100 (minutes): $319 per month
Call Ruby 200(minutes): $599 per month
Call Ruby 350 (minutes) $999 per month
Call Ruby 500 (minutes) $1,399 per month
One unique feature Ruby has is an app that forwards calls to receptionists and takes messages and voicemails. Ruby also provides learning material that helps clients grow their businesses.
5. ReceptionHQ
Reception HQ uses US-based receptionist, and specializes in call screening and transfers. One thing we like is that they offer custom call scripting allowing you complete control over how your prospects are greeted and treated.
MessageExpress: Starts at $15/Month
MyAssistant: Starts are $49/Month
Unfortunately, this company does not give a very detailed description of its pricing. For example, it did not explain how many phone calls you would get for each package or what you would expect to pay according to how much operator volume you absorb.
6. AnswerFirst
AnswerFirst works with some well-known brands like century 21, Terminix, and Coldwell Banker. Company has more than 20 years of experience and boasts some of the nation's best talents in technology to handle your call-center requirements.
$30/Month
Rates from $1.36 – $1.55/minute
Pay as you go options
True one second Billing increments (a plus)
AnswerFirst has answered more than 55 million calls and provides customer service solutions to thousands of companies around the globe.
7. AnswerConnect
AnswerConnect is a reliable US-based full-service call center. They offer solutions that are easy to set up and quickly scalable without the headaches of fixed contracts.
$325/month | $49.99 set up fee | 200 minutes + $1.95 per overage minute
$350/month | No setup fee | 300 minutes + $1.65 per overage minute
$475/month | $49.99 setup fee| 375 minutes + 1.65 per overage minute
AnswerConnect specializes in medical, e-commerce, real estate, and other small business customer service needs.
8. Answer America
Answer America offers 24×7 professional call answering, and robust online portal, and many other features for customer service needs. They are a pay-as-you-go message-taking solution with pricing as low as $0.90 per call,
$30 – $750/Month
$1.20 per call (less with larger plans)
The company lets us use custom scripting as calls come into a dedicated number to guide agents through each script. Changes can be made in live time online for urgent updates as needed.
Price of Answering Services Got You Down?
Your fear of costly answering services need not bother you any longer. Hopefully, this guide to the cost of answering services shows you that pricing a telephone answering service doesn't need to be confusing or troublesome.
Answering services also help with various tasks. There are automated medical answering services, bilingual service options, and after-hours services you can employ.
If you need a call answering service, trust Kwote Adviser to help find the right one for you. We'll compare call answering service quotes and connect you with the best company for your needs.