How Much Do Postage Meter Rentals Cost?
How much do postage meter rentals cost, what are the different types, and what are the different companies? Get the answers to these questions and more with Kwote Advisor.
In general, the cost to rent a postage meter will be between $20 – $625 per month. Use this calculator to determine your cost. Notable Benefits are:
Very minimal upfront cost
No ownership. Rent Options Only
Solve short-term and Long-Term needs
Zero maintenance cost
Easy to replace or upgrade to a newer model
According to the National Small Business Poll, the average small business in America sends 600 pieces of first-class mail per month.
We imagine it probably isn't fun being the person who has to lick 600 stamps! Luckily, most small businesses use a special machine called a postage meter to do it for them. 
Postage meters are made to automatically stamp, weigh, and seal letters — no licking required. If you want to save your business hundreds, if not thousands, of dollars each year and free up hours of productive time, this article is for you.
We will cover how much postage meter rentals cost plus benefits, functions, suppliers, models, and more. Keep reading to learn everything you need to know about postage meters.
What Is a Postage Meter?
A postage meter, sometimes referred to as a franking machine, is a machine that prints postage directly on mail. In the United States, postage meters are regulated by the United States Postal Service.
Postage meters don't apply adhesive stamps but print a type of proof of postage called Information Based Indica (IBI). The United States Postal Service recognizes the unique IBI imprint as electronic postage payment. The IBI barcode has all necessary information like postage amount, mail class, destination, weight, and tracking numbers.
How Do Postage Meters Work?
Postage meters are designed to feed large amounts of mail through the machine to stamp, or "frank," all the mail at once. Most postage meters have four components that work together to stamp your mail.
A scale
A digital touch screen
An automatic feeder
An envelope sealer
Postage meters are quite simple to use. All of today's standard postage meters are digital, so you can simply place your letter on the provided scale, and the exact required postage will pop up on a digital touch screen.
Here are the basic steps to using a modern postage meter:
Weigh your letter on the postage meter scale
The postage amount will appear on the screen
Stack your mail on the automatic feeder
Push "start" to feed letters into the machine
The machine automatically stamps and seals the envelopes
If you need to mail a larger package, simply weigh the package on the scale and tell the postage meter to print a franking label. The machine will print an adhesive label that you can simply stick onto the package.
How Do Postage Meters Help Businesses?
Postage meters benefit businesses of all sizes that send out any amount of mailing. The savings in time and money outweigh the cost of leasing the postage meter. Here's how:
Save Time
When you consider the time it takes to adhere hundreds of stamps by hand, make multiple trips to the post office, and seal envelopes one-by-one, your business could be losing hours, if not days, by not using a postage meter.
Furthermore, your postage meter will get the weight and postage due correctly every time. No more running back to the post office to buy more stamps to meet the postage requirement.
Save Money
Did you know the United States Postal Service gives discounts for using a postage meter? Whether you're sending a few letters or hundreds of thousands of pieces of mail, the discounts will add up to big savings.
Discounts on First Class Mail
The USPS offers a discounted rate of 9% for first-class mail. A first-class stamp for a standard 1 oz letter costs 58 cents. With a postage meter, the cost is 53 cents.
Discounts on Bulk Mail
There are also discounted commercial rates for businesses that send mail in bulk. If you can qualify for the discount, you stand to save about 30% off of standard first class mail.
To qualify for the discount, you have to presort your mail like this:
500 pieces of first-class mail per batch
200 pieces of advertising mail per batch
If that sounds like a lot of work, don't worry. Any mid-level postage meter or above can automatically presort your mail for you.
Freeze Your Postage Rate
One more money-saving tip is to negotiate with your postage meter company to let you lock in the postage rate. That means they will lock in your current metered rate when you sign the lease. If the price of stamps goes up, you will still get to pay the previous rate.
Additional Communication with Customers
The time and money you save using a postage meter allow you to send more mail to more prospects. It also allows you to print personalized marketing messages on your envelopes. In one quick motion, you can stamp your envelopes and alert customers to upcoming sales, promotions, or corporate events.
Calculate the Cost of Postage Meter Rentals
The discounts sound great, but how well do they offset the cost of renting a postage meter? It all depends on the postage meter you use, the amount of mail you send, and the length of your lease contract.
Postage meters range from small, inexpensive machines that are designed to process fewer than 100 letters per month to large, commercial-grade machines that stamp tens of thousands of letters per hour.
Some types of postage meter rentals are flat rates and others use custom prices based on the volume of mail you send. If you plan on sending more mail over time, you might want to opt for a flat rate. A customized option could work best if your mailing fluctuates.
In general, you can expect postage meters to cost:
$20 to $45 per month for small-capacity machines
$45 to $150 for medium-capacity machines
$200 to $300+ for large capacity machines
Some postage meters come with fancy add-ons and upgrades that can drive up the price even more. The most expensive postage meters can reach $1200 per month.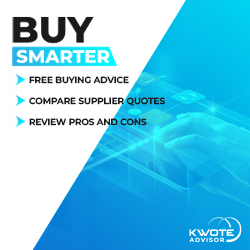 Always compare prices before investing in a product or service for your business. Many postage meter companies will offer a free trial of 30, 60, or 90 days before you sign. We recommend negotiating for a free trial, so you can determine if the postage meter is beneficial to your company in practice.
Finally, postage meter leasing, refills, and supplies are tax-deductible business expenses.
Example of How to Calculate Postage Meter Savings
Let's imagine you send 1,000 pieces of first-class mail per month not using a postage meter. That means you pay 58 cents per letter or $580 per month on postage.
1,000 x $0.58 = $580
If you lease a postage meter at $25 per month and effectively save 5 cents per letter on postage, your total monthly savings would come out to $25 per month, or $300 per year. Here's how:
1,000 x $0.53 = $530 (total monthly postage)
$530 + $25 = $555 (monthly postage + postage meter rental)
$580 – $555 = $25 (monthly savings)
$25 x 12 = $300 (annual savings)
The more mail you send, the more your savings grow. Let's say business is booming, and you increase your mailing output to 2000 letters per month. Now your savings are $900 per year.
2,000 x $0.53 = $1,060 (total monthly postage)
$1,060 + $25 = $1,085 (monthly postage + postage meter rental)
$1,160 – $1,085 = $75 (monthly savings)
$75 x 12 = $900 (annual savings)
Can I Buy a Postage Meter Instead of Rent?
The short answer is no.
Purchasing a postage meter is a violation of federal law. The United States Postal Service tightly regulates the postage meter industry because postage is in the same class as a national currency. USPS only allows businesses to rent postage meters, not buy, from a select few qualified postage meter companies.
Where Can I Rent a Postage Meter?
The USPS has strict requirements for companies to be authorized to provide postal meter rentals. There are currently four companies permitted to lease postage meters in the United States:
Pitney Bowes
Francotyp Postalia Inc. (FP USA)
Quadient Inc.
Data-Pac
We encourage you to research before investing in business products, so let's learn a little about each of the four companies. We will also discuss the details of their low, medium, and high capacity postage meters.
A Review of Top Models From the Best Brands
Pitney Bowes
Pitney Bowes Inc. has provided mailing solutions to American businesses for over 100 years. Arthur Pitney invented the first commercial postage meter, and shortly thereafter founded Pitney Bowes Inc. with Walter Bowes in 1923. Today the company supplies various mailing equipment, e-commerce, software, and other business technologies.
Low-Price Model: SendPro Mailstation
$24.99/month
The SendPro Mailstation is a cloud-based postage meter designed to process up to 50 pieces of mail simultaneously, with a speed of 16 letters per minute.
The device features a scale, a full-color touchscreen, a shipping label printer, a shipping tracker, and accounting capabilities. The scale can accurately weigh up to five pounds of letters, postcards, and packages. It does not have an automatic feed tray, meaning you must insert the letters manually.
Medium Price Model: SendPro C Lite
$42.99/month
The SendPro C Lite is a semi-automatic postage meter that can process up to 200 pieces of mail at a time or up to 50 letters per minute.
The SendPro has a 7″ full-color touchscreen, a scale, label printer, shipment tracking, accounting software, and more. The scale can weigh packages up to 70 pounds. The feeder tray is semi-automatic, meaning it cannot automatically feed as many letters through the machine as a fully-auto postage meter.
High-Price Model: SendPro P-Series
Contact Supplier for Custom Quote – Or Click Compare Quotes Below
The SendPro P-Series (P1000/2000/3000) is the highest capacity offering from Pitney Bowes. These machines can process 500+ pieces of mail at 310 letters per minute.
The meter has Weigh-On-The-Way technology meaning it can automatically weigh, stamp, and process mail. The scale can accurately weigh parcels up to 150 pounds. It has all the capabilities of lower-volume postage meters by Pitney Bowes plus special shipment receiving software.
FP USA
Francotyp Postalia is a giant in the mailing solutions industry. The international FP Group is headquartered in Berlin, Germany, and has been in business for over 90 years. It operates in 10 countries and has a 12 percent share in the global market for franking systems.
Low-Price Model: PostBase mini
$20+/month
Excellent for small businesses, hobbyists, or personal mailing, the PostBase® mini by FP USA is the smallest model on the market. FP USA recommends this model to anyone spending approximately $150 per month on postage.
The mini can process 17 letters per minute, has a full-color touchscreen, and a scale capable of weighing parcels up to five pounds.
Medium Price Model: PostBase Vision Semi-Auto
Contact Supplier for Custom Quote – Or Click Compare Quotes Below
FP USA's PostBase Vision Semi-Auto postage meter is ideal for customers who spend $250-$750 per month on postage. It can process up to 50 letters per minute. The PostBase won the iF Design Award 2020 for its stylish look and user-friendly interface.
It has a large, full-color touchscreen, envelope sealer, and a scale capable of weighing parcels up to 10 pounds. It has Vision360 Analytics and Reporting technology designed to track spending and manage accounting. This model is semi-automatic, but you can upgrade to a similar model with an automatic feeder tray.
High-Price Model: PostBase Pro/Pro DS
Contact Supplier for Custom Quote – Or Click Compare Quotes Below
The PostBase Pro is ideal for businesses processing bulk amounts of mail totaling $1,000 to $5,000 per month in postage. The machine can process 140 letters per minute.
It comes with a stack-and-go feeder, built-in label maker, anti-skew rollers, seal check sensors, and a scale capable of weighing parcels up to 15 pounds. The PostBase Pro DS is virtually the same as the PostBase Pro, except that the scale has the option to weigh the parcel's weight, size, and shape.
Quadient
Quadient was formerly known as Neopost. Neopost was founded in 1992 and went through a series of leadership changes and acquisitions, including acquisitions of Ascom Hasler, Satori Software, GMC Software, ProShip, SystemHause, and Parcel Pending. In 2019, the company developed a unified brand under the name Quadient.
Low-Price Model: IS-280 iMeter
Contact Supplier for Custom Quote – Or Click Compare Quotes Below
The Quadient IS-280 iMeter is a compact design capable of processing 18 letters per minute.
For an entry-level postage meter, it has some impressive features including custom message printing and a 4-cent discount on first-class postage. It has a full-color touch screen, low ink email alerts, and a scale capable of handling parcels up to 2 pounds with the option to upgrade to five pounds.
Medium Price Model: iX-3 Series
Contact Supplier for Custom Quote – Or Click Compare Quotes Below
The iX-3 Series of Postage Meters by Quadient can handle moderately high volumes of mail at 45 letters per minute.
It features a full-color touch screen, mail tracking, reporting capabilities, and a five-pound scale. You can upgrade the scale to 10, 30, or 70 pounds.
High-Price Model: IS-5000/6000 Series
Contact Supplier for Custom Quote – Or Click Compare Quotes Below
The IS-5000 and IS-6000 models are robust postage meters capable of processing 300 letters per minute. Both come with a full-color touchscreen, but the IS-6000 touchscreen is larger.
The machines can weigh, measure, seal, and stamp your parcels at high speeds. It's ideal for businesses with many locations and even global enterprises as it can operate with up to 10,000 accounts.
Data-Pac
Data-Pac is the newest postage meter company. It was the first company in over 25 to be given authorization by the USPS to manufacture and market postage meters. Data-Pac only provides large-volume postage meters with its entry-level option processing 140 letters per minute.
Low-Price Model: EZ Mailer
Contact Supplier for Custom Quote – Or Click Compare Quotes Below
The EZ Mailer is Data-Pac's lowest volume machine. It can automatically process up to 140 letters per minute and comes with an envelope sealer and a 35-pound scale.
Data-Pac offers many optional add-ons for the EZ Mailer, including a 75-pound scale, a power stacker, a label printer, and accounting software.
Medium Price Model: The Curve
$200+/month
DataPac's Curve postage meter is a high-volume machine capable of processing over 180 pieces of mail per minute.
The Curve system has several impressive features. It has "weigh-in-motion" technology, a built-in 70-pound scale, presort reporting, a 15″ full-color touchscreen, and more. You have the option to include "One Pass Printing," which can print your return address, the sending address, and franking all at once.
High-Price Model: DP 200B/240B
Contact Supplier for Custom Quote – Or Click Compare Quotes Below
The Data-Pac DP 200B and 240B models are some of the most powerful postage meter systems available in the world. They can process 200 letters per minute and 240 letters per minute, respectively.
The models come with a mixed thickness feeder, a 15-inch color touch screen, full accounting software, a 3.5-inch flap envelope sealer, eSmart-Mail software, and much more.
How Much Does It Cost for Postage Meter Refills?
Postage meters have operating costs in addition to the monthly rent. Refilling your postage means keeping up with your ink supply and paying postage reset costs.
Ink Refill
Postage meters use propriety ink cartridges made especially for the machines. The ink varies greatly by brand, model, and machine capacity. Postage meter ink can run from $20 to $300 per cartridge.
Your machine will only operate with compatible ink cartridges from the same supplier, so be careful to purchase compatible ink, so you don't waste your money.
Postage Reset
The next refill cost to consider is postage reset costs. Refilling your postage meter with funds to pay for more postage sometimes is free and sometimes has a fee. Reset fees can run up to $10 per recharge.
When shopping for a postage meter, don't forget to research the cost of ink and reset fees at each company. Don't hesitate to negotiate these charges before you sign a contract. Better yet, work with a business advisor to handle your dealings with business suppliers.
What Other Type of Equipment Might I Need with My Postage Meter?
When shopping for a postage meter, you must also consider additional supplies your meter may require. Some companies offer complimentary ink, stationery, and other supplies, but many do not.
Some postage meter supplies you may need include:
Black ink
Red ink
Adhesive label tape
Envelope sealing solution
Cleaning supplies
Stationary (envelopes, paper)
If you don't know if a postage meter company offers free supplies, be sure to ask before you commit. Also, check prices at local office supply stores as they may be cheaper. If that's the case, opt for a postage meter rental that doesn't include automatic charges for extra supplies.
Are There Any Maintenance Costs for Postage Meters?
Since you do not own the postage meter, it is ultimately the responsibility of your supplier to maintain and repair the machine at no cost to you.
Be sure to speak with the postage meter company about their policies for repair and replacement before you sign a lease. Ask for written proof of the warranty to protect yourself should something go wrong with your machine.
Maintenance questions to ask your supplier:
What are the warranty details?
What kind of damage does the warranty cover?
Do you send a repair technician to me?
Do I send the machine to you?
Will I get a replacement machine while it is being repaired?
Do you offer insurance?
Do you offer customer support?
Do you have educational resources?
It's important to hash out these details from the start. You do not want to find yourself with a broken postage meter on the day you need to send a large volume of time-sensitive mail. It's best to be prepared with a solution.
Postage Meter Maintenance and Cleaning
Aside from more extensive repairs, there are certain things you can do to keep your postage meter operating in tip-top shape. The most important thing you can do is keep it clean and clear of dirt, dust, and debris.
How to Clean a Postage Meter:
Unplug the meter
Remove dust from the exterior of the machine using a dry microfiber cloth
Open the cover
Using canned air, blow out dust and dirt from the inside of the machine
Remove substances stuck to the rollers with a wet wipe
Spray cleaning solution on a lint-free towel and wipe down the exterior of the machine
Wipe down the screen using a screen-cleaning wipe or solution
We recommend cleaning the outside of the machine regularly. Give it a deep clean inside and out twice a year.
Start Saving Time and Money with a Postage Meter
Companies of all sizes and industries can benefit from using a postage meter to process mailing. Postage meters help businesses grow by leveraging time, money, and resources. We hope this guide has helped you decide if a postage meter would be a valuable asset to your business.
If you have more questions about how much postage meter rentals cost or need help connecting with a supplier, reach out to Kwote Advisor today.
We make it easy to connect with trusted brands across the United States.