How Much Does a Shipping Container Cost? Steel Storage Container Prices
In general, a shipping container can cost between $4000-$12,000. Determining factors will be size, features, and renting versus buying. Calculate Your cost here.
Shipping Containers Also Called:
Steel Storage Containers
Conex Boxes
Portable Storage Units
ISO Containers
Intermodal Shipping Containers
Calculating the Total Cost of Metal Shipping Containers
The first shipping container was created in 1955 by Malcolm McLean. He invented them to change the way we ship our items in bulk. Do you think he ever imagined his storage container would be used for so much more than just shipping products and materials?
Buyable shipping container businesses with public products and services are becoming more common. You wouldn't believe what kinds of companies and businesses pop up out of shipping containers. They serve many uses, including:
Retail And Storage: Keep products well-stocked.
Sales Offices: Run medical or construction facilities with fully loaded office space.
Farming: Waterproof, rustproof, protection for farmers' equipment and property.
Warehouses: A safe way to secure nearly anything for warehouse distribution.
Construction Sites: Sales office, meeting location, communications, and everything your construction company needs to do business.
Medical: Off-site climate-controlled storage for medical needs, medicine, and equipment for the healthcare industry.
If you're looking at shipping containers, you may have your own ideas about how to put them to good use. You could turn one into a commercial kitchen.
You could fill another with veterinary equipment and send it halfway across the globe. However, before you purchase, you may be wondering "how much does a shipping container cost".
If you're going to be reusing the container, you might have other, more practical uses in mind. You might want to turn it into a greenhouse or, even, a home.
Maybe you're interested in getting one or two shipping containers or a whole lot of them. In this guide, we are going to break down all the costs and fees of shipping containers so you can make an informed decision.
Price Factors That Impact Metal Shipping Containers
When you are shopping around for your shipping container there are a few details you need to look out for. Factors including size, condition, and material all have an effect on the price.
Shipping Container Size
You'll need to determine how much space you need. Shipping containers come in a variety of sizes and they each come with different price points. A twenty-foot container is one of the most popular sizes but you can also purchase a ten or forty-footer. 
The dimensions listed below are for the measurements of the exterior of the containers. Keep in mind the interior will be a few inches smaller and shorter.
10 Foot Containers: 10'X 8'X 8'6″
Metal Shipping Container Condition
The condition of the shipping container heavily affects the price. Many containers are used for overseas shipping. They will have exposure to salt water, and storms, and will endure a lot of wear and tear.
The older and more damage a container has the cheaper it will be. The cost of a shipping container will increase if it is lightly or never used.
Before you purchase be sure to ask about repairs that the container has undergone and how old it is. Usually, containers last about 15 years depending on their condition.
Inspect the vessel for any damages. Some you may be able to restore yourself while others won't be worth the time and money to fix it.
Material Used For Storage Containers
The material of the container will change the price. Many are made of steel so if there is a high demand for this material the price for containers will increase and vice versa. If there is an abundance of steel the cost will decrease.
Delivery Fees
Before you order your shipping container consider your location. Delivery fees add up quickly and if you aren't mindful you could spend more on shipping fees than the container itself.
Most containers will be coming from a port so look for the ones closest to you. Be sure to check with the supplier before ordering, they may have a maximum distance they'll deliver or extra fees for long distances.
Consider the time of year as well. Some months may be more difficult to travel in due to weather and this could affect their fee.
New Steel Storage Container Cost
First, you need to know what classifies a "new" container. If a container is made in Asia, loaded with products, and shipped to the United States it's still considered a new container despite having been used once.
The majority of containers are not made in the United States so it will be very challenging to find a container that has done at least one cargo run. Here are the price ranges for a few different-sized shipping containers.
10 Foot – $4,000 to $6,000
20 Foot – $2,500 to $6,000.
40 Foot – $4,000 to $7,000
Used Shipping Container Cost
When you are looking at a used consider it's important to look at the condition but it's also important to ask what was transported in it. While it may be in great condition you need to know if hazardous substances were held in the container that could cause you harm.
Just because the container was previously owned doesn't mean it won't be in great working condition. Listed below are the cost of contains by size and these prices don't reflect any modifications or customizations.
10 foot container – $3,000 to $5,000
20 foot container – $1,200 to $2,500
40 foot container – $1,700 to $3,500
Renting vs Buying Shipping Containers | Which Is Best
There are a few different options that you should look at before obtaining your shipping container. Evaluate your goals and needs before deciding if you should rent or buy.
Renting
Renting can be a great option if you are shipping cargo or starting a business. It doesn't require as much money upfront so if you don't have a few thousand dollars readily available, this is a way to get started.
The cost to rent monthly will range based on the factors we discussed previously. The starting cost can be as low as $70 a month or as high as $500.
You can decide the length of your rental with the supplier but typically leases last for two years. The longer the contact the lower your monthly cost will be and vice versa.
It is also more convenient if you don't plan to use it long-term. The supplier will drop it off and pick it up once you don't need it anymore.
Renting To Buy
If you like the monthly payment structure but want to own your container you can do what's called "renting to buy". You'll pay the monthly dues over a certain amount of time and when the lease is over you own it.
This option is more cost-effective if you plan to rent for more than two years. Containers don't typically appreciate but you'll be able to resale your container and make some of your money back with the "renting to buy" option. While it may not be required, having good credit could decrease your monthly payment when renting or if you're "renting to buy".
Each supplier will have different requirements but don't be surprised if you're asked to pay a downpayment and/or deposit. Be sure to ask about interest too, these could drive up the price considerably. And of course, you may be charged a delivery fee.
Owning Steel Shipping Containers
Owning your own shipping container has its perks. You can design and modify your container any way you want.
This usually isn't an option if you're renting because it has to be returned. You can also sell your vessel whenever you want.
We mentions above most containers lose value over time but you might be able to sell your container for more depending on the customizations you made. If you've built an Airbnb or a home someone may pay more because they don't want to invest in building one themselves.
By owning instead of renting you won't have the convenience of a company picking it up whenever you want it gone. Selling could take time so keep that in mind if you are planning on moving.
You can potentially save money if you purchase your shipping container up front. You won't have interest fees and you won't have to worry about making a monthly payment.
Steel vs Aluminum Storage Containers
When researching the cost of shipping containers you'll want to consider the material. There are pros and cons to both steel and aluminum containers that you need to be aware of so you know what to look out for when you're purchasing.
Aluminum
Aluminum containers are not used as frequently as steel containers however they are great for transporting frozen or refrigerated goods. The containers have thermal insulation and are known for their efficiency.
If you're looking for an item on how to use an aluminum container consider an ice cream shop. They are much lighter in weight and they are great for moving items that need to be protected from the outside environment.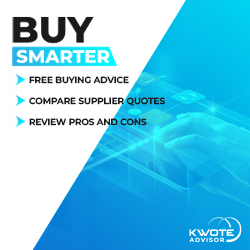 It's not recommended that you use aluminum containers if they're going to be hauling heavy material. The lifespan of an aluminum shipping container is much shorter than that of a steel container and may require more repairs.
These repairs can be costly as you'll have to invest in a welder with experience. Keep this in mind when you're creating your budget for your project.
Steel
Steel containers are much more durable and last longer. They can also carry more weight and can withstand harsher conditions.
Steel containers are used to transport dry goods and are commonly used for transatlantic voyages. If you need to ship frozen goods you can always insult your steel container.
How to Save on Shipping Containers
Who doesn't love savings, especially on a big investment? There are a couple of ways to cut down on the price of a shipping container.
However, it's important that you don't cut corners or make a deal without doing your due diligence first. You need to research and ask questions to be sure you don't get a bad deal.
Buy In Bulk
Some suppliers will offer discounts if you purchase more than one container. It's important to get a written quote so you can compare the prices to other places and ensure you're getting a good deal.
Material Scarcity
Similar to other products supply and demand determine the price of items. If everyone is looking to buy a container the price will likely increase.
We've reviewed the different materials containers are made of and the availability of those materials will also have an effect on the shipping container cost. If people are having a hard time getting steel the price for steel containers is going to go up.
If you don't need your container right away consider waiting and watching the market. Buy your container when there is an abundance of steel or aluminum.
Building A Home
In recent years many people are choosing to use shipping containers as their homes. If you are looking to save money on housing building a home out of shipping containers is the way to go. It will cost you anywhere between $10,000 to $40,000.
Here are a few more benefits of shipping container homes:
Durability
Easy to move
Quick to build
Cost-efficient
Can be eco-friendly
There are a few cons you should consider before investing in a storage container. If you are buying a used container your home will be mus more eco-friendly than if you choose to buy a brand new one.
You need to be extra while building your container. It can be easy to compromise the structure by making cuts and holes and adding customizations. You'll also need to hire a professional to do the pumping and electricity for the same reasons.
Because living in a storage container isn't super popular you might find it challenging to get permits. Take your time and don't put yourself on a deadline as that will just cause frustration and disappointment.
Extra Features
While building a shipping container home may be less expensive than building a single-family conventional home it can still be pricey. Adding extra features such as doors, plumping, and electricity can be pricey.
Assuming you have land and a foundation, here is a list of items and their costs that you'll probably want in your container home. These prices will vary depending on the size of your container so be sure to get quotes.
Electrical wiring- $500 to $2000
Electricans usually charge $75 to $150 per hour
Roof and wall insulation averages $10 per square foot
Plumbing can cost from $1,000 to $10,000
Doors and windows cost between $5,000-$8,000
Roofing on average cost $3,000
There are other features such as awning that run anywhere from $100 to $1000. If you want a specialty awning with retractable abilities it'll cost $1,500+.
You'll also need to consider your flooring and any cabinetry. You'll also want to consider security measures. That might include cameras or high-tech locks. These features can add to the cost quickly but remember you can take your time making renovations to space out your spending.
Benefits and Uses
People have gotten very creative with their shipping containers and there are many benefits to owning and renting shipping containers.
Uses
Container restaurants are popping up all over the United States. We've talked about shipping container homes but if you don't want to live in a tiny house you can make your container a home office or a school room if you homeschool your children.
Shipping containers are often converted into portable toilets which are great for construction sites and outdoor events such as parades and concerts. If you are an artist it can be a great studio space.
Benefits
Shipping containers are sturdy and durable whether you're putting yours in your backyard or sending it around the world the contents will be safe. The sheer size of shipping contains makes them great for large qualities. They are also very versatile as you can see there are many uses for them.
If you start a boutique and then a few years later decide to start a greenhouse you can use the same container. If you need one for a construction project and then decide you want to make it a home office, with some renovations you'll have a whole new space without having to purchase a new one.
Cost to Ship Your Steel Storage Container
If you are using your container to ship products you're probably wondering how much it cost. There are a few factors that change the price considerably.
Weight/Volume
Whether you're sending your cargo by air or by water will be based on the weight and volume of your shipment. The price of shipping by water will be determined by the size of the container. Air transportation considers weight and the more your product weighs the more expensive it'll be.
Sea vs Air Transport
If you are in a hurry to get your shipment to its destination then air freight is the best option. However, it can be up to five times more expensive than transportation by sea.
Fees
Be on the lookout for service fees and customs charges. These are sometimes unavoidable depending on the destination port.
You won't know the exact price you'll have to pay until it arrives but do your research so you have an estimated amount. Each port has different regulations and those charges will differ from place to place. You don't want to be blindsided by those fees.
Timing
If you are on a budget or just want to decrease your shipping cost take the time of year into consideration. There are peak seasons that make shipping more expensive.
These times are usually late summer in August and September. You might also notice a spike in prices during the Chinese New Year in January.
Distance
Last but not least, the distance traveled can increase or decrease the price of a shipping container. Containers that must be transported across the ocean will be more expensive than those that only go a short distance.
If you are having your container shipped to your door you can also expect to pay more. However, this extra fee will make things much easier and more convenient for you.
Whether you're having it delivered to a warehouse or your home it can be time-consuming and frustrating to get it from the port. Spending the extra money for door-to-door delivery may be a good investment.
Laws
Local and federal laws could also contribute to the overall cost of purchasing a container. You may have to pay fees to obtain the proper building and zoning permits.
If you are planning on running a business out of your container there might be different regulations than if you're living in it and visa versa. There are fire codes and safety ordinances that will help protect you and your container. If you live in an HOA community they will more than likely have restrictions and you'll need to get approval before delivery.
Insurance
Your shipping container is a large investment and it's important that you look into insurance before purchasing your vessel. Whether you are storing products, running your business, or living in it, you want to make sure it's protected.
This may also contribute to the price. Many companies will cover a structure that is on your property but be sure to check so you can factor it into your budget and don't run into any issues once it arrives.
Shipping Container Cost
You may be looking to cut the costs of powering your sustainable factory or thinking about building an emergency shelter, or you might just want to live mortgage-free. One of the best alternatives is a shipping container.
Maybe you're tired of struggling to move from your old residence to the new one or ready to start a new business venture it's time to consider using a shipping container as a part of your next adventure, whatever it may be.
After all, they can prove helpful in many situations. How much shipping container cost is a big factor you need to consider. We hope we answered all your questions about shipping containers.
If you want to join the movement and go green, a shipping container is a great place to start. Don't wait to start your business or build a new home. Contact us today and we'll help you get started on your shipping container purchase.