How Much Does a 20' Shipping Container Cost? Buying and Rental Guide
Are you wondering how much a 20′ shipping container might cost? Here's a breakdown of the cost to buy or rent 20-foot shipping containers in your area.
20-Foot Shipping Containers Buyers Guide
Currently, there are over 17 million shipping containers in the world that are in use. However, only five million are being used for shipping.
If you're looking to take your business to the next level, then a shipping container might be the answer. However, you probably want to know how much a 20′ shipping container costs.
Finding and handling 20-foot shipping containers for industrial, commercial, or residential purposes can be a complicated exercise. You will need to do some serious due diligence to make sure you can accurately assess the costs and the benefits.
Whether you own a business or want to invest in trade, shipping containers can prove useful. Unfortunately, the cost of shipping containers isn't quite as simple as it looks.
Sure, there's the upfront cost, but you need to consider shipping, taxes, and currency to find the total cost. Fortunately, you're in the right place.
This guide will outline the cost of shipping containers so that you're ready to invest. Read on to discover the total cost involved when investing in shipping.
New 20′ Shipping Container Cost
It's important to understand that even a brand new shipping container will have been used at least one time. They are typically made overseas and will have to be shipped across the sea to get to you.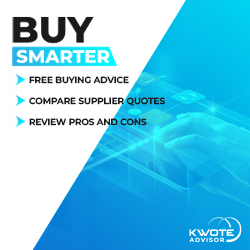 While a single-use container should be in pretty good shape, it could've been exposed to harsh conditions. The weather and the sea water could have done some damage.
It's important that you inspect the container for flaws. The price for new containers varies based on the add-ons that are included.
A standard shipping container cost is between $3,000 and $5,000. This doesn't include any add-ons.
Before purchasing any container, be sure to inspect the whole thing. Even the slightest bit of damage can decrease the price.
Refrigerated vs Insulated
If you need a container that is refrigerated, you can expect to pay between $5,500 and $7,000 for a new one. If you only need it insulated, then the price will drop, and you'll likely pay less than $6,500.
You can purchase a standard container and insulate it yourself, but you'll end up paying about the same amount. You may want to get the pre-insulated to save you some time and energy.
Shipping containers have a long life span and can last more than 25 years if they are taken care of properly. A new container is a great investment if you have long-term use for it.
For example, if you're building a home or office, a new ship container is ideal. You won't have to worry about what items have been stored in it or what repairs it's had. It's much easier to get the storage and travel history of a single-use or brand new container than a used container.
Cost to Buy a Used 20′ Shipping Container
A used shipping container can still be sturdy and durable even if it's been used for 10 years. Keep in mind it will have more wear and tear, and you probably won't be able to find out every trip it took.
If it's important for you to know what the container holds, you should opt for a new one. A standard 20′ shipping container has an average cost of $2,400, but it could be as much as $3,300.
Cost to Rent a 20′ Shipping Container
Purchasing a shipping container is great if you're planning on using it for a long time. However, if you only need it for a few months, then renting might be a better option.
If you want to invest in a container but aren't sure it's exactly what you need, renting can be a trial run and help you decide if you want one permanently. Again, the price is dependent on the type of container. The container cost could cost you as little as $50 a month to rent, or it could be as much as $500. 
20-foot Container Dimensions
You may be wondering how much product you can fit into a 20-foot container. If you're shipping a lot of products overseas, you'll need to be sure all your items fit within the weight limit. Typically this size container can hold about 50,100 pounds.
The cubic capacity is about 33 cubic meters or 1,170 cubic feet, but plans for 25 to 28 cubic meters of usable space. The floor space is about 146 sq ft. When you're loading everything, you'll likely have some space a the top that can't be filled because of the shape and size of your contents.
When it comes to space inside, you should be able to fit a three-bedroom house into it. That includes boxes, TVs, and furniture.
When you're calculating how much space you have in your container, it's important to consider the difference between the internal and external dimensions.
External: 8'6″x8'x20′
Internal: 7'10″x7'8.5″x19'8in
It's important to calculate your space correctly; you could end up with a lot of leftover products that you can fit into the container. If you don't measure and weigh correctly, you may not have enough product to fill it, which will cost you extra money.
Add-Ons
Standard shipping containers don't come with any add-ons. Anything extra that you decide to put on or in your container will cost more.
Typically people add some sort of security to their shipping containers. This will ensure your belongings are safe. You can have extra locks and cameras installed for an affordable price.
If you plan on working in the 20′ shipping container, you will want to add plumping and electricity, which can be costly. You'll need to get the right permits and request a quote from a professional. Adding doors and windows is also a costly project but could be worth it if you plan on using the container frequently and not for storage.
If you buy a used one, you'll likely need to do a little maintenance on the outside. You may want to paint it to hide any blemishes it has.
Even if you decide you don't need any add-ons, you'll still need to consider taxes and delivery fees in your budget. You'll also need to look at the current market. If supply is low and demand is high, you'll pay more too.
Shipping Cost
If you're purchasing your container to be an office for your business, then you probably won't be moving it very often. However, if you've purchased your container to ship products, you'll need to know how the cost is calculated.
There are many factors that contribute to the total cost to ship your container. The first is the pickup and drop-off location.
If you live near a large port, you'll pay less than if you lived in a landlocked area. The distance your container is traveling also makes a big difference.
Shorter trips will likely be less expensive. The weight of your container also contributes to the cost.
A freight can only hold so much weight, and if yours is heavier, they won't be able to hold as many containers, making your bill more. Shipping a 20′ container from China to New York will cost about $15,000. This could vary depending on the factors above.
Get a 20′ Shipping Container Quote
When it comes to shipping containers, pricing can vary greatly due to size, condition, and applicability to your job. Knowing the average cost of shipping containers can help you determine if you're getting a fair deal.
You'll want to choose a container based on your needs and your intended use. Be sure to consider every factor before purchasing or renting a 20′ shipping container.
Are you looking to purchase a shipping container for your business? If so, start browsing here. We've helped hundreds of consumers with their shipping container needs, and we can help you too.