Full Service Vending Machines | Cost & Types
Finding the right full-service office vending solution requires knowing your options and sources. Here is a guide to full-service vending machine costs and types.
Office Vending Machines: A Comprehensive Guide
Vending machines have a long and storied history. In fact, the earliest predecessor to the vending machine appeared in ancient Alexandria to dispense holy water. 
Vending machines as we know them first made their appearance around the early 1880s. Offering a convenient way to get the things you needed, it's no surprise that vending machines service is still popular to this day. 
If you're ready to bring vending machines to your office, you've come to the right place. Here, you can learn everything you need to know about how and why to hire a vending machine service.
Why Should You Install Vending Machines?
Installing vending machines comes with many benefits. In fact, employees usually view vending machine services as a major perk of the office environment.
Some benefits you can expect from installing a vending machine include:
Higher productivity
Promotion of wellness
Higher employee satisfaction
Convenience leads to less wasted time
But, did you know there are actually a few different ways to install a vending machine? One of them is by working with a full-service office vending solution.
What is a Full-Service Office Vending Solution?
Vending services allow you to customize what you include in your office vending machine. For example, businesses with a cafeteria may decide that a beverage vending machine is all they need. Or, if you notice how much your employees appreciate snacks, you could have a snack-filled machine brought into the break room.
You can also choose to have vending machines stocked with healthier snacks that help to promote wellness in the workplace.
There are also vending machines that are more like micro-markets. These vending machines offer complete hot or cold meals that everyone can enjoy.
Some of the best industries that can take advantage of vending machines include:
Offices and office buildings
Apartment complexes
Hotels
Car dealerships
Sports clubs or gyms
Schools
Retail stores and malls
Warehouses
Factories and manufacturing plants
Vending machine services help these businesses provide the benefits of a stocked break room without all the hassle. They'll help you create a service plan that will meet all of your company's needs. Then, they'll be responsible for all upkeep of the vending unit.
This means they'll keep the machine stocked, rotating products, and provide regular maintenance. They'll also be the ones to handle any emergency repairs.
What Are the Types of Vending Services?
There are many different types of vending machines. However, there are two general sub-categories of vending services: traditional vending services and micro markets.
Within these categories, though, are a wide variety of custom vending options that your business can choose from. Let's break them down.
Traditional Vending Services
We've all seen a traditional vending machine before. The machine receives payment and pops out the item selected. These can run on a coin-operated basis, or more commonly these days, with the power of a microprocessor.
Payments for vending machines come in a variety of different methods. These payment options include:
Traditional vending services not only install your vending machines, but they are also responsible for their upkeep. This means they'll cover stocking, maintenance, and revenue tracking. With routine maintenance calls, they'll make sure your machines never miss a beat.
Types of Traditional Service Machines
Vending machines come in many different forms, depending on your budget, needs, and desires.
The two most common types of traditional vending machines are beverage machines and snack machines. These can come in hot, cold, and room temperature varieties, depending on what kinds of products you want to put in them.
Beverage Machines
Beverage machines come in two different design options that you can choose from. These are glass-front and closed-front machines.
With closed-front machines, you can usually only stock a few standard-sized drinks. These are generally 12-ounce cans or 20-ounce bottles.
Glass-front machines, on the other hand, offer the ability to view the entire selection of drinks. They also have more storage capacity, so you can include a wider variety of selections. Generally, they can also accommodate different sizes and shapes of packaging.
You can have cold beverage vending for drinks like water and sodas. This is the most common type of vending machine. Drinks that are often found in cold beverage machines include:
Sodas
Water
Sports drinks
Energy drinks
Juice
Flavored water
Sparkling water
Iced teas
Hot beverage machines are also available. Usually, these will include different cup size options. The machine will then dispense the hot drink into the cups, instead of dispensing a bottle or can.
These are usually used for coffee beverages and are often found in places like hotels or hospitals. You can usually customize the strength and type of coffee that the machine will make.
Some hot beverage machines also have options for teas, hot cocoa, and specialty coffee drinks like lattes or cappuccinos.
Snack Machines
Snack machines require a little more maintenance than beverage machines, due to the shorter lifespan of most snacks. They must be regularly rotated, or be in places with a high volume of sales.
Common snacks you'll find in these vending machines include:
Chips
Cookies
Candy
Granola bars
Trail mix
Nuts
Pastries
Pretzels
If you're concerned about health and wellness, there are also specialty vending machines you can fill with healthier options. These are usually cold and come with a temperature monitoring system to ensure they stay safe.
Snacks commonly found in healthy vending machines include:
Yogurt
Fresh fruit
Tuna
Tea or fitness water
Salad
There are even frozen food machines that can include things like ice creams or packaged meals. These must meet strict safety and temperature regulation standards. Occasionally, your vending machine provider will include a microwave with this type of machine, should anyone need to heat up their purchase.
Benefits of Traditional Vending Services
There are many benefits to working with traditional vending machine services. These include:
Free machines
Free installation of machines
Free service and maintenance of machines
New equipment as soon as it is available
Frequent restocks
A variety of different pricing models
Micro Market Vending Services
Have you ever wanted a convenience store right in your workplace? Micro markets can offer just that.
An advanced alternative to traditional vending services, micro markets allow employees and guests to survey a broad sample of snacks, beverages, complete meals, and miscellaneous items, such as aspirin.
These items are rotated and stocked by vending machine services regularly, so you never need to worry about freshness. They are also almost infinitely customizable. This way, you can find one with a size and variety that meets your needs.
Micro markets have an open-air feel. Guests pay using self-checkout kiosks after making their selection from coolers and shelves. You often see micro-markets in places like airports and hotels.
Paying at a Micro Market
After selecting your items from the shelves or fridges, you can pay via self-checkout. Micro markets accept a variety of different payment methods, such as:
Cash
Credit or debit card
Apps and electronic pay
Key tags or swipe cards
Key tags and swipe cards are great ways to help employees and guests budget for their lunch. They are pre-loaded by employees, and can even have credits added to them as rewards or incentives for special occasions.
Micro Market Maintenance and Stock
Because micro markets offer such a wide variety, they will require a bit more maintenance and upkeep. Usually, they require a micro-market administrator to monitor inventory, restock, and order new items.
You can work with your vending service to customize the variety of foods offered. This way you can include options for those with special diets, such as vegetarian, gluten-free, vegan, etc.
Foods or meals you can expect to find at a micro market include:
Salads
Sandwiches and wraps
Fresh fruits and vegetables
Yogurt and parfaits
Nuts and trail mix
Oatmeal
Herbal teas and juices
Water, including flavored and sparkling
Protein bars
Chips and pretzels
And much more
You can include pretty much any ready-made food in a micro-market.
Benefits of Micro Market Vending Services
Micro markets also have their own unique set of benefits. Some positive features you can expect include:
Safe, secured by monitored cameras
Easy and customer-friendly
Custom design to meet your specs
Inventory management in an easy online portal
Flexible and convient
Wide variety of options, especially healthier options
Cost-effective for owners and employees alike
Extra Vending Machine Services
Most full-service vending machine providers also offer additional services to boost the employee and employer experience. These services are meant to provide additional convenience to both employees and the offices where they work.
Some common extra services include:
Custom Designed Breakrooms
Vending machine services know how to design a breakroom. With this additional service, they will assess your physical space and your desires.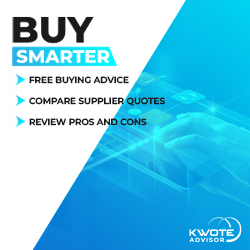 With this in mind, they will help you design a functional and convenient break room that works for your employees.
This service provides you with a variety of unique customizations that you may add to your vending machines. This includes custom wrapping and other unique design elements.
Vending machines wrapped with your logo are especially useful in customer centers, where branding really matters.
Vending machine services can also recommend specific wall colors, windows, and flooring choices that build a beautiful and integrated workspace.
Water and Coffee Services
Coffee and filtered water are two essentials in any place of work. Many vending machine services also offer these in addition to their machines.
Coffee services may include brewing equipment, supplies, and equipment monitoring included in the purchase.
Water services usually include both bottled and un-bottled options for fresh, filtered water. This helps to keep your employees and guests hydrated and productive, while still keeping an eye on environmental concerns.
Breakroom Equipment and Supplies
Vending machines aren't the only pieces of equipment you might need. For example, microwaves are often necessary for vending machines, especially frozen ones.
Some vending machine services offer free microwaves and utensils to accompany their vending machines.
The following utensils and condiments may be included in your purchase:
Coffee and tea
Sweeteners and sugar packets
Stirrers or spoons
Utensils and utensil packets
Napkins
Plates, bowls, and/or cups
Condiments, such as ketchup, mayonnaise, mustard, etc.
Advantages and Disadvantages of a Vending Machines Service
Both traditional vending services and micro market services come with their own unique sets of pros and cons. Knowing the advantages and disadvantages will help you decide which service, if not both, is right for your workplace.
Traditional Office Vending Machine Services
When it comes to traditional services, there's a lot to appreciate. Some advantages you can expect when using this type of service include:
A wide variety of payment options
Cashless, and even touchless, payment options
Popular and extensive product selection
Higher employee satisfaction
Increased productivity rates
Little to no supervision or maintenance required
However, there are some disadvantages that come with traditional vending machines. They do not always operate flawlessly and that can cause problems or annoyances such as:
Snagged products that won't dispense
Difficulty getting refunds
Unchangeable, fixed pricing
For many business owners, however, the advantages far outweigh the risks that come with a vending machine. Thanks to customizable product selections, especially, many employers are finding that vending machines lead to a massive boost in the overall company culture.
Micro Market Services
Micro markets are relatively new vending features. They have become especially popular in a post-pandemic world because they require little to no human interaction.
Some other advantages of micro markets could include:
Self-check-out and easy pay options
Flexible and customizable hours
Fresh food
Full meals
Variety of meal types — low sugar, low carb, vegan, etc.
Easily available nutritional information for each product
More energy efficient than traditional vending machines
Little to no hassle, such as refund troubles or snagged products
But, even though micro markets are an exciting new technology, they don't quite have all the kinks worked out. They are much more involved than traditional vending machines, which may lead to disadvantages such as:
More expensive products and set-up
Requires a company-designated administrator to monitor fresh inventory
How Are Vending Services Installed?
Installation for traditional vending services is incredibly easy. After a brief consultation with your company, your vending service will bring in the machines. They'll then plug in your machines and you're ready to go.
Vending machines do not require a special kind of plug or outlet. However, they will require a single dedicated outlet per machine. No sharing plugs.
A standard vending machine runs on 115 volts at 10.5 amps. How much energy they use, however, will depend on what type of machine they are and whether they are inside or outside.
Micro markets can also use standard outlets. But their installation can be a little trickier.
Installing Micro Markets
Micro market installation will also begin with a consultation and survey of your company property.
A representative from your vending services company will come and review your breakroom space. They will then give you a micro market design plan, complete with any required data or electrical lines.
Generally, if the micro market is set up in an area that was already designed for vending machines, there will be no additional electrical outlets necessary.
You will then either approve or rework the micro market design. Once you have approved it, the vending service will begin to install all components. This process usually takes between 3 and 6 weeks.
The main components they'll need to install include:
Coolers and fridges
Shelves for dry goods
Self-pay kiosks
If you've chosen to have additional lighting or seating, they'll also take time to install these.
When you're ready to open your micro market, a vending machine representative will be present. They'll answer any questions and provide tips to both you and your employee team.
If you ever need any additional support, do not hesitate to ask. A representative will always be on-call to provide any necessary assistance.
How Much Do Vending Machines Cost?
All of this might sound incredible, but you're probably still struggling to understand the actual cost of these services. After all, with all these bonuses, the price must be astronomical.
The products themselves are set based on your location. For larger companies, such as national soda distributors, the price is set to their national vending rate.
But, these are the only two boundaries when it comes to cost. So, no matter what your vending machine budget is, there's probably an option out there for you.
Standard Vending Pricing
The traditional pricing option is known as standard venting. This is when your employees will personally pay the full price of the vending product. This costs your business absolutely nothing.
Yep, you read that right. Vending services provide installation, maintenance, and inventory. Pricing is direct and simple.
With this option, the entire vending process is controlled by the vending machine service. Generally, though, this means they also receive the revenue from the machines.
Subsidized Vending Pricing
Subsidized vending allows your employees to purchase vending machine products at a reduced rate. This is because you, as the employer, will pay a portion out-of-pocket. This is offered as a service or perk of employment.
As an employer, you can purchase 25%, 50%, or 75% of products. This splits the cost with employees, further driving employee satisfaction. It also makes employees more likely to purchase the inventory.
The vending machine service will still stock the machines and receive their profits. They will also provide you with a monthly invoice to pay your portion of the products sold.
There is no cost for installation, stocking, or maintenance of vending machines. All you have to pay for is a portion of your employee's purchased products.
This is an extremely popular option for employees and employers alike. For many employers, subsidized vending is a cost-efficient employee perk.
Free Vending Pricing
If you really want to give your employees a great perk, you can offer free vending. This allows employees and guests to select completely free snacks or beverages at any time of day.
Offering easily available, free snacks is seen as a massive perk to employers. Not only does it drive employee satisfaction, but it also makes them more likely to work harder.
With this option, you pay for the cost of all product inventory. The vending machine's installation, maintenance, and stocking services are still completely free of charge. Each month you will receive an invoice for purchased products.
Free to low-cost treats is a massive incentive for employees. They allow employees to save time finding food, which boosts overall productivity. They also work to build morale around the office.
Profit-Sharing Options
In some cases, you may be able to get a portion of vending machine product revenue. Some vending machine services do offer profit-sharing programs that allow you to make a bit of extra money for your company.
If you are part of a profit-sharing program, you will receive a rebate check each month from your vending service. They will determine the check amount based on a set portion of sales coming from your location.
You can also designate your portion of vending profits to a charity or employee perk event. This provides your company with some added goodwill and serves as another morale booster.
Some examples of places you may want to donate your portion of profits include:
Employee social events
Employee awards or recognition
Other employee incentives
Charity donations
Take Advantage of Vending Machine Services Today!
As you can see, there are a lot of great reasons to work with a vending machines service. Not only does it keep your employees happy and healthy, but it may also make things much more convenient for you. Plus, you may even be able to make a little extra money off of it.
Review our available vending machine services today. With a variety of options, you are sure to find one that will fit all your specific wants and needs. Plus, you're sure to keep your employees happy, too!